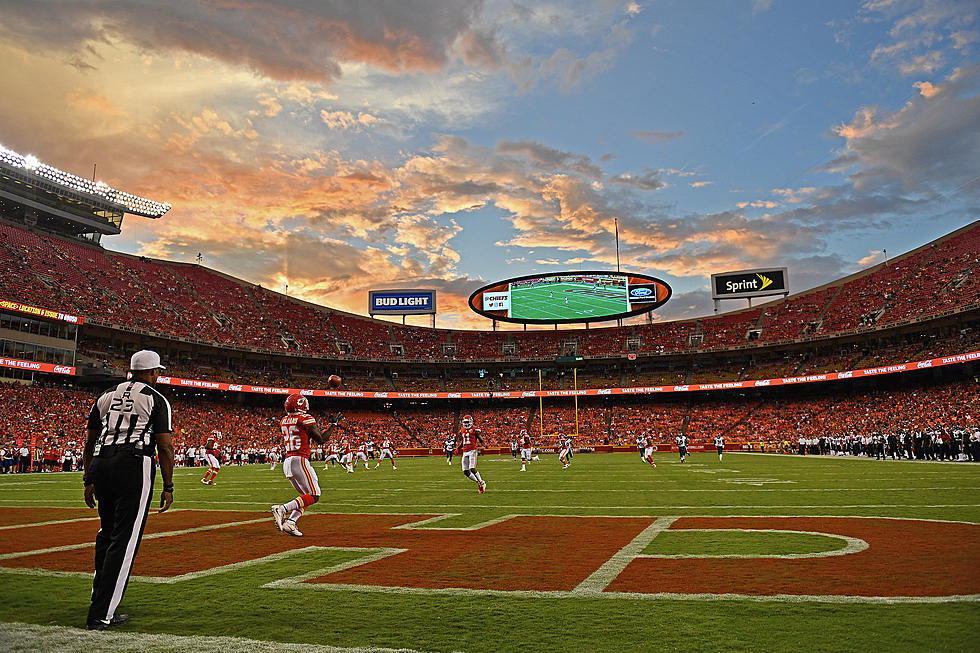 Getty Images
The Kansas City Chiefs host the rival Denver Broncos on Dec. 15th and you could be at the game! Here is how you can win tickets...
We here at KICK-FM have teamed up with our great friends at Refreshment Services Pepsi, and the great people at Missouri Ayerco to give you the opportunity to win a pair of tickets to the Chiefs hosting the Broncos Dec.15th AND a night stay at Stoney Creek Inn KC. To win this amazing prize package visit any of the following Missouri Ayerco locations...
Canton, MO: Both Locations
Taylor, MO: Both Locations
Hannibal, MO: All Three Locations
Palmyra, MO: One Location
Shelbina, MO: One Location
Fill out the piece of paper at the ballot box at any location to register. Also listen to "Mornings w/Mark and Sam" weekday mornings to find out which location we will be at on Fridays in November from 11 am to 1 pm, to get registered and sample some of the latest Pepsi Products!
More From KICK FM, #1 For New Country