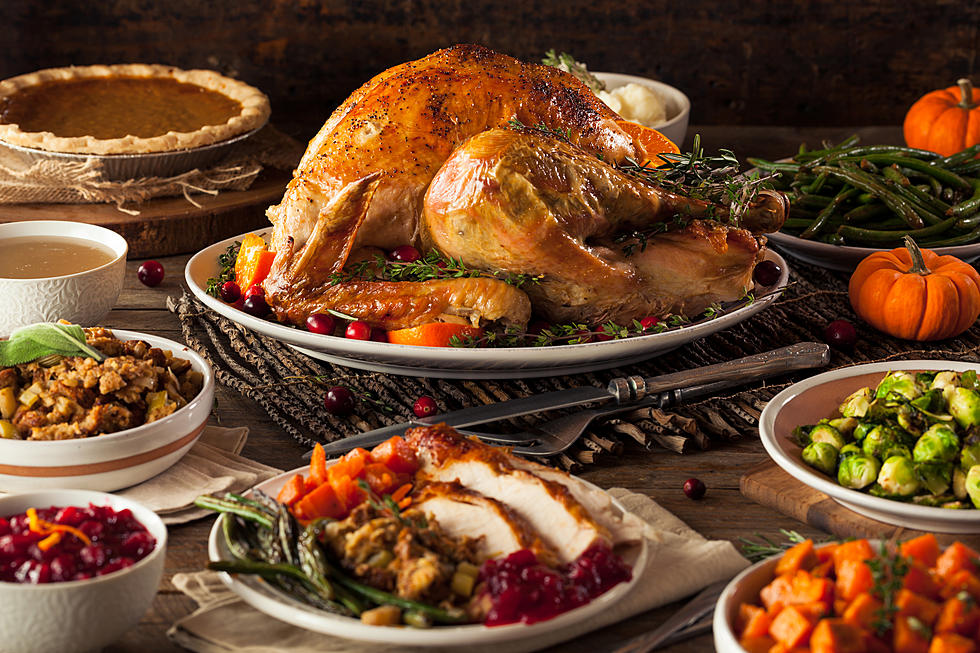 Let These Quincy Restaurants Cook For You This Thanksgiving
ThinkStock
Many families this year are having to change up their Thanksgiving plans this holiday. If you are now having a small gathering and just don't want to mess with cooking, here's a list of Quincy area restaurants that will be open for business (take out & delivery) on Thanksgiving.
There are a few restaurants and catering services that WILL be open for the holiday:
The Abbey- 1736 Spring Open from 11 am to 5:00 pm and serving turkey or baked ham dinner, appetizers also available. Their full menu will be available after 3:00 pm, call 217-228-8868. Pre-orders are available for carryout.
Fatbacks Smokin Racks BBQ- 901 N. 24th St Get pre-orders in now for your holiday meal 217-209-0390.
Hy-Vee on Harrison (217-223-9372) & Broadway (217-224-5313)- 6 am - 1 pm breakfast and turkey dinner only.
IHOP - 3311 Broadway- Will be open from 6 am - 2 pm 217-222-4467
O'Shea's- 339 Cedar Turkey or Ham dinners available 217-222-7392
Riverside Smoke House & Grill- 222 S. 3rd Holiday Catering bundles available pre-order prior by 11/24 217-214-7675.
Salvation Army- Free meal delivery & carry-outs available from 11 am - 12:30 pm 217-231-5626. Reservations are taken until 11/19
Starbucks- 33rd & Broadway, open 5 am - 12 pm and 3700 Broadway, 1400 Harrison open from 7 am - 1 pm.
Tangerine Bowl- 3530 Maine St Full menu from 5 pm - 11 pm 217-222-8262.
Tony's Too- 4821 Broadway (In the Holiday Inn) Breakfast will be served from 8 am - 10:30 am (no reservations needed) Thanksgiving meal served 10:30 am - 2:00 pm (reservations required) 217-641-2300
Village Inn- 200 N. 36th – Open from 6 am - 9 pm with a special Thanksgiving meal available. 217-228-1817.
So, if you don't want to deal with the hassle of a Thanksgiving meal check out one of these fine establishments! If we missed any restaurants, please let us know and we will get them added to the list.
Retail Stores Closed on Thanksgiving
These retails stores have announced that they will be closed on Thanksgiving 2021.
Stores Open for Thanksgiving 2021
These store will be open on Thanksgiving 2021!
More From KICK FM, #1 For New Country