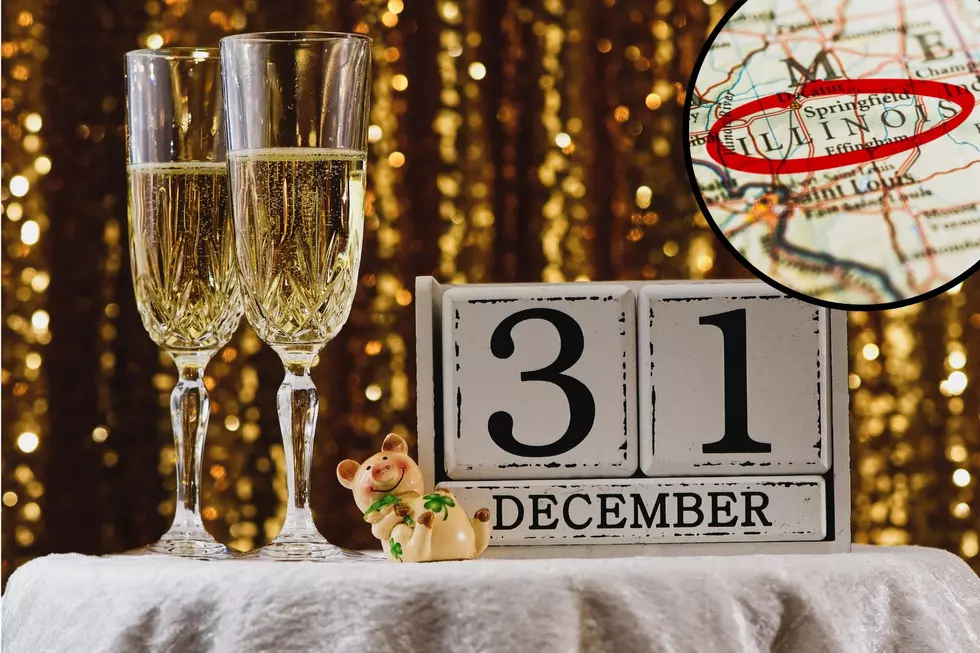 Don't Celebrate NYE in NYC – Illinois Has One of the Best Places
Canva
It may be too late to fly to NYC to celebrate the new year (who wants to fly right now anyway). You're in luck, one of Illinois; cities was just named one of the best places to ring in the new year.
My New Year"s Eve partying days are far few and between, but if you like going out and celebrating in style Chicago was just named by TripSavvy one of the best places to celebrate New Year's Eve. Chicago ranks #3 out of 7 as being the best to ring in the new year.
 the city still throws some hot parties and offers some family fun, too. If you aren't afraid of the chill, Chicago is a must-see on NYE.
There seem to be celebrations all throughout the city from Navy Pier and the Lincoln Park Zoo everyone is able to enjoy something different in the new year.
Best Places to Ring in the New Year
Also making the list at #1 New York City, #2, LA, #4 Washington, DC, #5 Las Vegas, #6 Flordia, and #7 New Orleans which all sound like amazing places to be when celebrating. I have been in NYC of course to celebrate but never went to Time Square, and I don't think I will ever go I've heard nightmare stories and it just doesn't seem fun.
That's why I think Chicago would be a fun place to be celebrating because there are parties all over the city not just in one place and there is something for young adults, families, and even seniors.
LOOK: The oldest cities in America
Though the United States doesn't have as long of a history as some Old World countries, it still has plenty of historical charm.
Stacker
brings you a list of the 50 oldest cities in America.
More From KICK FM, #1 For New Country