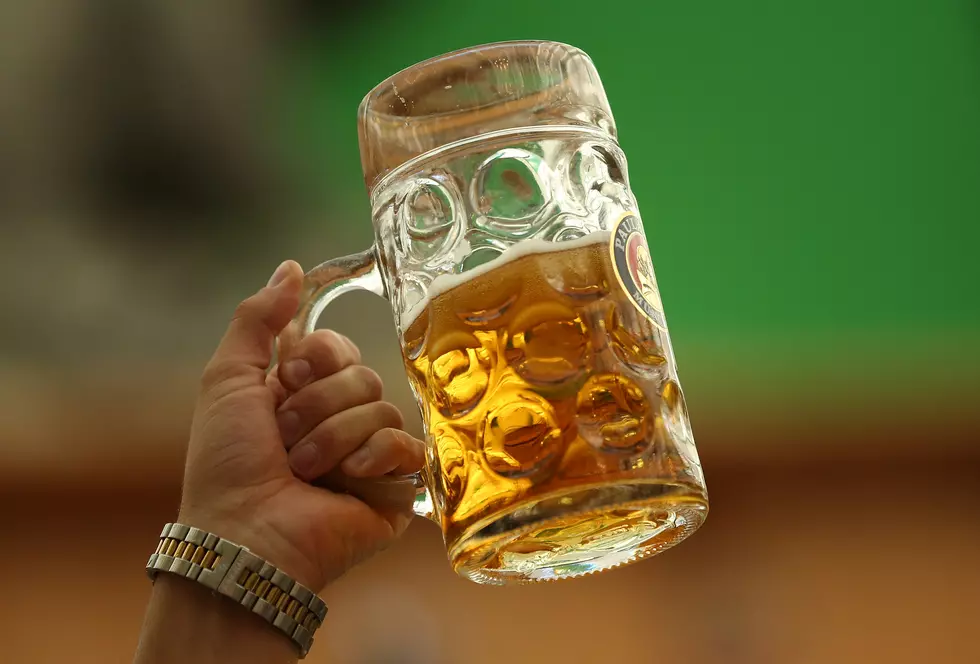 BEERFEST! Come Sample A Wide Selection of Beers At QU Stadium
Getty Images
A mere week after we finish sweeping the sauerkraut off York street from the annual Oktoberfest, another beerfest arises on the other side of town, offering a sampling of some of the region's finest brewers. The Inaugural Wine on Broadway Beer Festival in the QU Stadium Parking Lot at 18th & Sycamore commences on Saturday, October 20th from noon to 5pm.
Wine On Broadway, known for their great rum selection and even better beer selection (thanks for carrying that Dragon's Milk Special Reserve blend... much appreciated) is hosting a Beer Festival in the lot of QU Stadium, and will feature samples of beer from four different Illinois brewers. Triptych Brewing from Savoy, just outside of Champaign, Marz Community Brewing from Chicago, Destihl from Normal, and Ballast Point out of Chicago (HQ in San Diego). I don't know precisely which brews each will be bringing, but I can personally vouch for both Ballast Point and Destihl as having exceptional beers.
Food in the form of cheeseburgers will be available for purchase by Butcher Block. Music in the form of The Cheeseburgers will be available for enjoyment by the band The Cheeseburgers.
As a person who's been to more than a few "First Annual" Beerfests, I definitely recommend going. The first ones are rarely crowded, so you can get in, try all the beers, and have a grand old time moving at your own pace. I just hope this one gets to the point where it's huge and overcrowded. That's a good problem to have for a festival.
The festival runs from noon to 5pm on the 20th, and should be a good time. For more information, and to stay up to date on any changes, follow the Facebook Event Page.
More From KICK FM, #1 For New Country