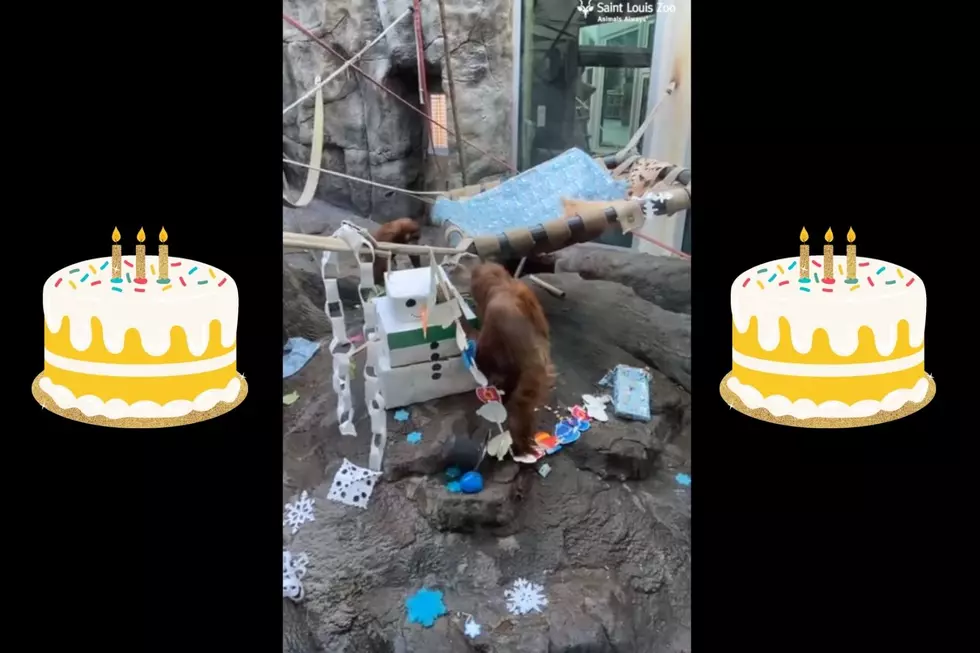 Adorable Missouri Zoo Orangutan Skates Into 8 with Birthday Party
St. Louis Zoo Facebook/Canva
It's not every day you can celebrate a birthday at the St. Louis Zoo.
Ginger, a Sumatran orangutan at the St. Louis Zoo, was showered with a "Skate into 8" birthday party for her 8th birthday a few weeks ago. Even mom and dad were given treats to celebrate the big day. Ginger also had the chance to open some presents decorated as a snowman.
From the video, it looks like the orangutan family enjoyed themselves a lot at the party. I really enjoy watching these videos of any zoo celebrating their animals and showing all that they are well taken care of and loved by all. Ginger was not the only animal at the zoo to celebrate a birthday in December, Raja, one of the zoo's most popular elephants, turn the big 30. Infornmatually due to the weather she was not able to celebrate outside like in past years, but she still was showered with a ton of love and a few treats for her birthday.
19 Missouri Restaurants Featured on Diners, Drive-Ins and Dives
LOOK: The best minigolf in every state
Using 2022 data from
Tripadvisor
,
Stacker
compiled a list of the highest-rated minigolf courses in all 50 states including Washington D.C.
More From KICK FM, #1 For New Country