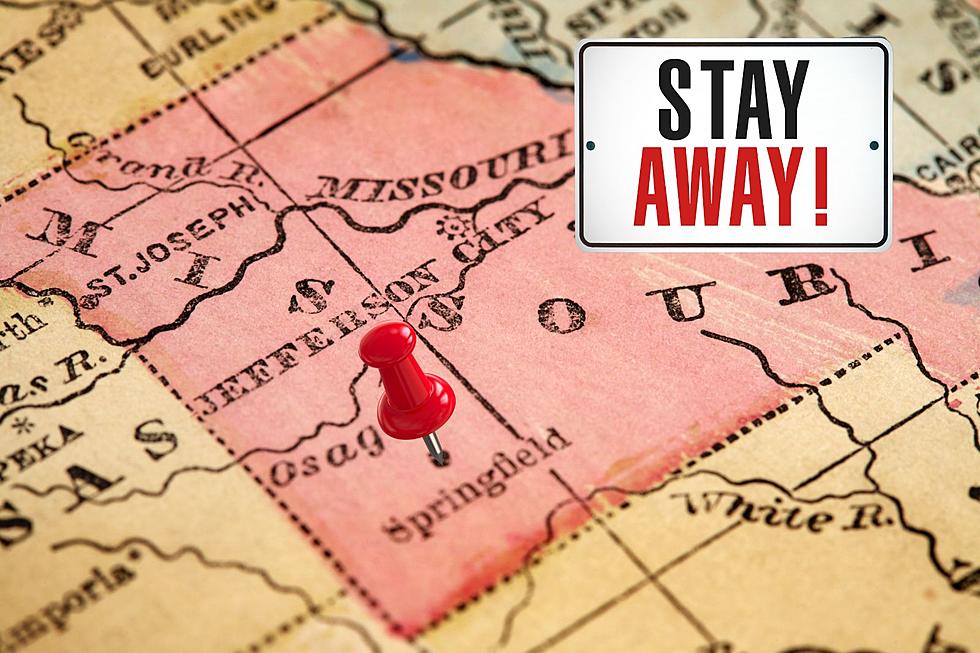 You Might Want to Stay Clear of These 20 Towns in Missouri
Canva
The Show-Me State has a lot to offer in food, entertainment, sports, and state parks. However, there are a few towns you might just want to skip over when planning a vacation or day trip.
There is a certain list that any town just doesn't want to be on and this is it. Moneyinc put together a list of the 20 towns in Missouri that are just plain the worst of the worst. The website looks at several key factors to make this list including crime, employment not, education, and tourist attractions. Some of these, I agree with, but other towns I can see why they landed on this list.
20 - Normandy
19 - Berkley
18 - Sullivan
17 - Caruthersville
16 - De Soto
15 - Branson
14 - Jennings
13 - Park Hill
12 - Kansas City
11 - Aurora
10 - Kennett
9 - Lebanon
8 - Vinita Park
7 - Centreville
6 - Venice
5 - Popular Bluff
4 - Washington Park
3 - Madison
2 - Springfield
1 - St. Louis
Shocking to me is Branson coming in at 15 due to a high crime rate, Springfield takes the number 2 spot and St. Louis comes in at number 1. According to usatoday.com,
St Louis isn't just the worst places to live in Missouri, it's one of the very worst places to live in the entire US.
Seems like big cities always make this list which I don't get I love going to all the cities in every state. You just have to know where to go. If you live in these towns I am sure that there are lots of things to love about each and everyone, but I guess some towns have to make a list like this glad no Tri-State town is on it.
LOOK: 25 must-visit hidden gems from across the US
From secret gardens to underground caves,
Stacker
compiled a list of 25 must-visit hidden gems from across the United States using travel guides, news articles, and company websites.
LOOK: Explore the iconic buildings from every state
From colonial homesteads to mansions by the ocean, iconic buildings define every state in the country. Stacker compiled this list of notable examples from historic and government reports and news articles.
More From KICK FM, #1 For New Country