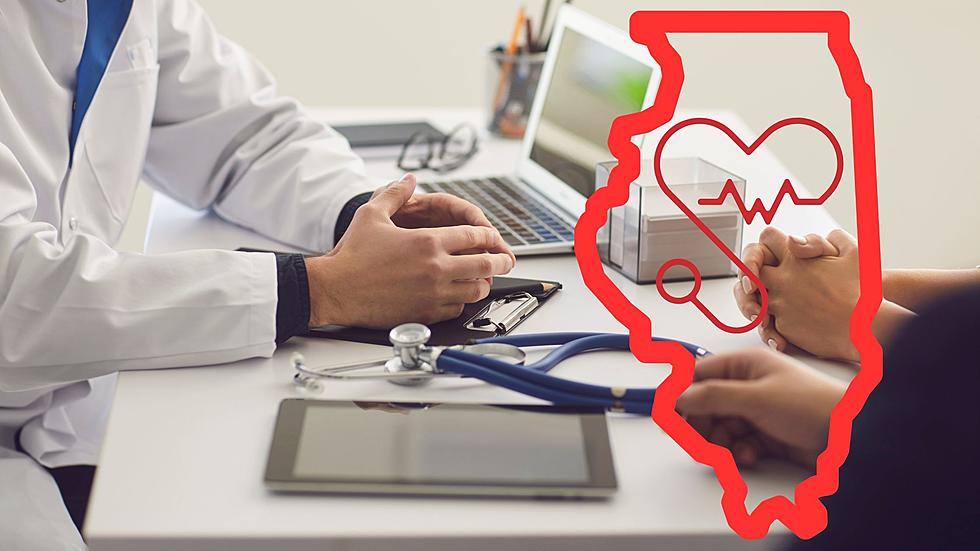 Where is Illinois on the list of Best States for Doctors?
Canva.com
If you are a doctor which states offer you the best opportunities, and an excellent medical environment? Well, a website did the research and ranked the states from best to worst for doctors, and there is some bad news for Illinois on this ranking...
WalletHub released a list called 2023's Best & Worst States for Doctors, and there is some bad news for the Land of Lincoln. Illinois ranked 34th on the list of best states for doctors, behind states like West Virginia, Mississippi, and North Dakota, how is Illinois so low on the list? On the site they say...
"In order to help doctors decide where to practice, WalletHub compared the 50 states and the District of Columbia across 19 key metrics. Our data set ranges from the average annual wage of physicians to hospitals per capita to the quality of the public hospital system."
The rankings put Illinois as the 35th-best state for Opportunity and Competition, and a brutal 48th ranking for Medical Environment. What does "Medical Environment" mean exactly? The site says it is a mix of things like hospital safety records, the presence or absence of nationally accredited health departments, and the quality of the public health system. To see the full rankings for yourself click here!
I will say if these numbers are accurate and doctors could see Illinois as a negative place to live and practice then that is a real problem for the Land of Lincoln. I will say that the only thing that gives me pause on this ranking is that Illinois is ahead of California, and New York on this list, states where you would assume great doctors would want to practice.
KEEP READING: 15 Natural Ways to Improve Your Sleep
More From KICK FM, #1 For New Country