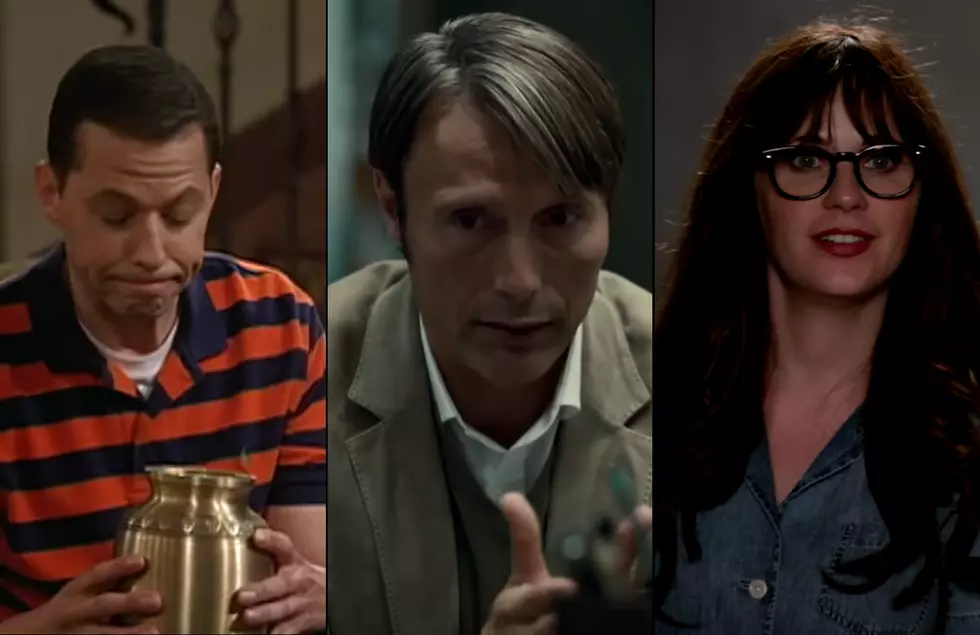 What's the Most Popular TV Show in Our State?
CBS via YouTube/IGN via YouTube/FOX via YouTube
What is everyone watching on TV? Are you catching new stuff on TV as it airs? Are you binging old favorites on Netflix, Amazon Prime or Hulu? Or maybe a little of both?
The aptly titled "cabletv.com" decided to figure out what was the most popular show in each state (link goes to full list and study). And rather than look at Nielsen ratings or streaming data, they looked at Google Trends and IMDb votes, and tried to figure which show was statistically more popular in a particular state than other states.
I think that specific criteria is why we're not seeing ratings juggernauts like Game of Thrones and The Walking Dead show up anywhere (you'd at least think TWD would rate high in Georgia, where's it's set and produced). They're so universally popular, there was no one state where it was more popular than another.
Before we dive into Illinois, Iowa and Missouri's favorite shows, it was interesting to see 19 states are associated with shows that are no longer on the air. Some were tightly associated with said state, like Lost in Hawaii, Breaking Bad in New Mexico and The Wire in Maryland. Some are just good shows like Mississippi digging Texas-set Friday Night Lights and Ohio enjoying NYC-set How I Met Your Mother (though Ted is from Ohio, so there's a minor connection).
Illinois
The Land of Lincoln has taken a particular shine to the Zooey Deschanel led ensemble comedy New Girl. The wacky antics of Jess, CeCe, Nick, Winston and Schmidt can just really hit the spot, and the show has hit its stride in recent seasons. This is a show I do personally watch and recommend.
Iowa
Iowa stuck with the workhorse of a show that was Two & Half Men. The show that, before the end of its impressive 12 season run, lost and replaced one and a half men. But I guess you guys up there just really enjoyed the reliability and affability of Jon Cryer. This one I didn't personally watch, but I'm not really a Charlie Sheen or Ashton Kutcher fan to begin with.
Missouri
I did get a bit of a chuckle when I saw Missouri's favorite show was Hannibal. Not because of the content... just... Hannibal. Heh heh heh. This one I missed for whatever reason, but I do like horror shows, I do like lead actor Mads Mikkelsen, and I do like the Hannibal Lecter movies, so I have no idea why I missed it during its original, brief 3 season run. But it's on Amazon, so I'll have to add it to my watch list.
More From KICK FM, #1 For New Country