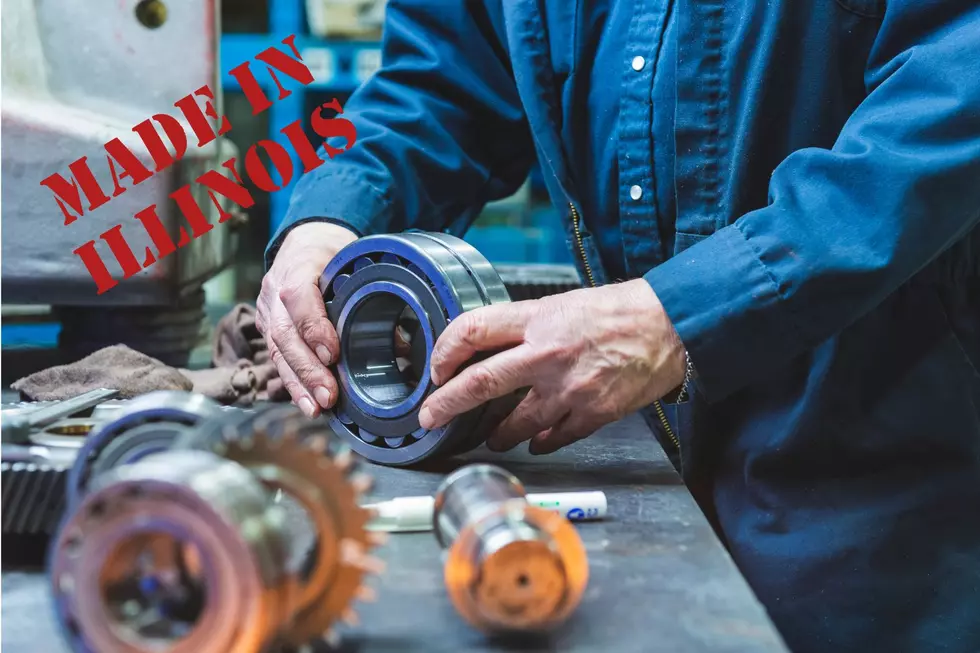 Nominations Wanted for 'Coolest Item Made in Illinois' Contest
Canva
Illinois is home to some of the most amazing products you find on shelves and in stores. Now the Illinois Manufacturers Association wants you to decide which product is the coolest.
The 4th Annual "Coolest Things Made in Illinois" contest is underway celebrating items made in the state. From John Deer Tractors to baseball bats, and football helmets it's up to you, the consumer, to decide which one item is the coolest. Right now, the Illinois Manufactures Association are taking nominations for this year's contest. The only major rule, all products must be made in Illinois, the company doesn't have to be based in Illinois just the production of the product.
Last year's winner was the R1T By Rivian which is an all-electric truck and won in 2022. The truck beat out the John Deer Combine (made in Moline), Fruit by the Foot (made in Belvidere), and the Custom Semi-Trailer Bar (made in Easton). So what cool items could you nominate? Well, there's plenty!
Solo Cups
First Alert
Kraft Mac n Cheese
Riddel Sports Eqipument
Quaker Oats
Weather Tech Floor Liners
Medline Medical Equipment
Astro-Physics Telescopes
Nominations will be accepted from now until February 19 and first-round voting will start on March 7.
CHECK IT OUT: See the 100 most popular brands in America
50 Famous Brands That No Longer Exist
More From KICK FM, #1 For New Country