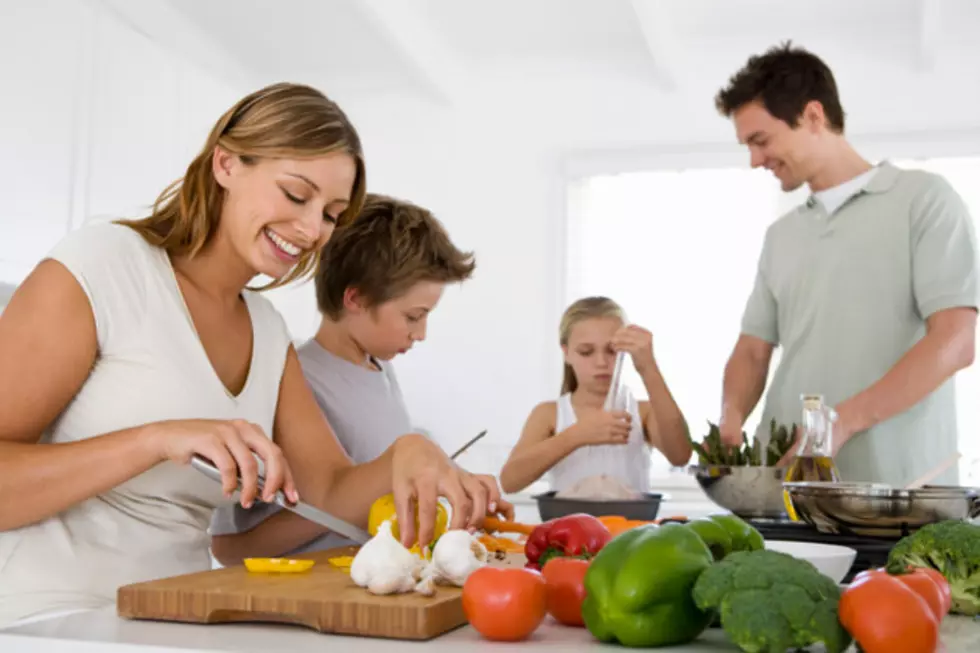 Mom's Cooking: What's Your Favorite Thing?
Jupiterimages
Thoughts of mom are always front and center this time of year as Mother's Day approaches, and when you think about mom, you often think about her cooking.
No one cooks like mom and every mom has a specialty. Some have several specialties. My mom made a lot of great things, but I think my favorite was her enchiladas. Big, full of meat and cheese and slathered in that delicious sauce. No restaurant sauce could touch mom's.
She's great at pies and cakes, too. She makes a chocolate buttermilk sheet cake that I often chose over a more traditional style birthday cake on my birthdays because it's just that much better. Mom's chocolate buttermilk cake is part cake and part brownie, really. When you cut a slice, it's brownie size, but it's actually a cake.
My favorite dessert of all time is cherry pie, though, and mom still makes me one whenever I come to visit. A lot of times she makes two... one for me and one for everyone else. She knows I love it that much.
Mother's Day is Sunday, May 11 this year. While you're thinking of all the great things about mom and her cooking and everything else she does for you, take some serious time to do something really special for her. Maybe treat her to some of your own cooking if you're a good cook. If you aren't, well everyone loves peanut butter and jelly sandwiches, right?
More From KICK FM, #1 For New Country