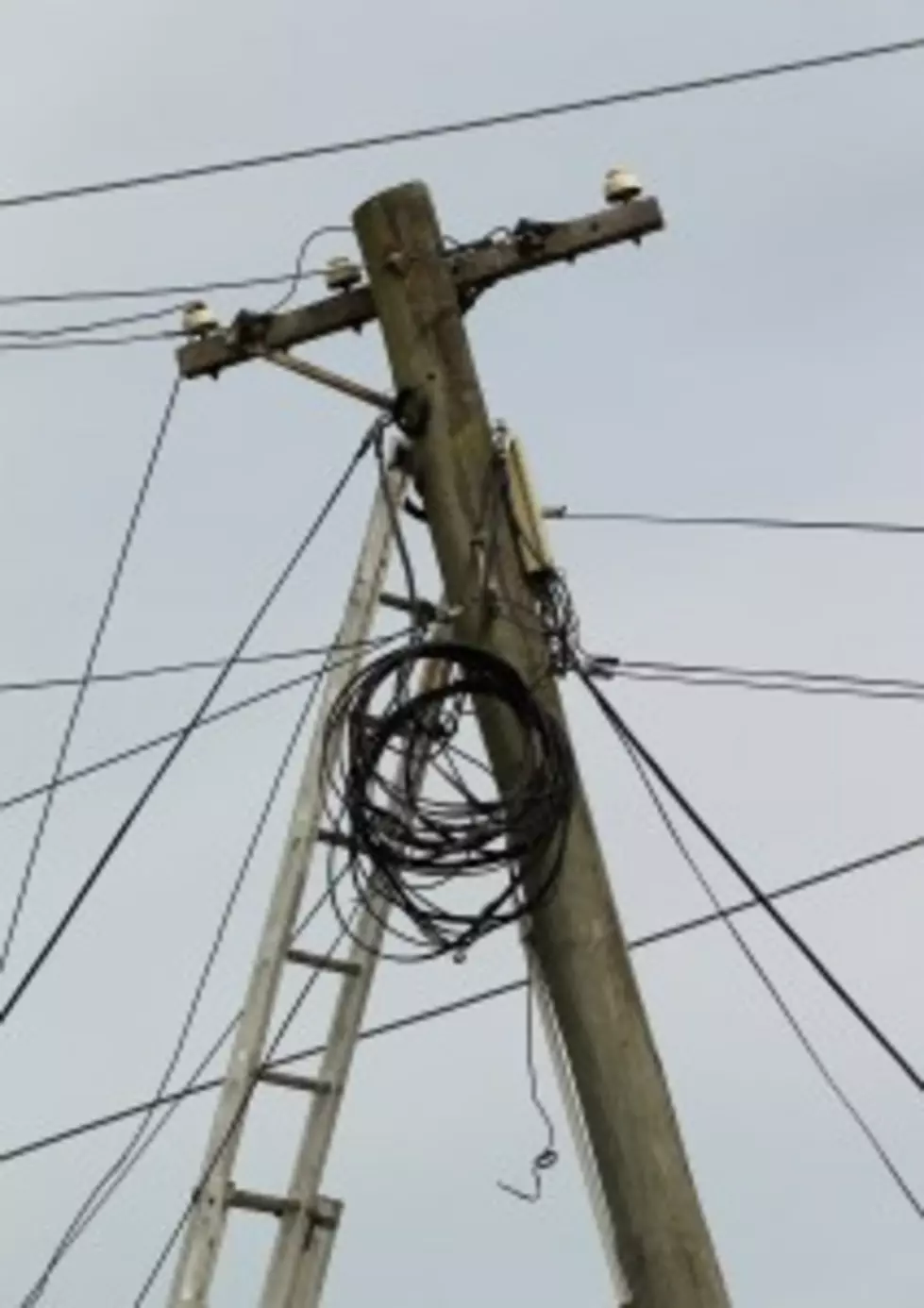 This afternoon, (Tuesday 5/30) we lost our Internet connection. This creates a bunch of internal problems that I won't bore you with, but nevertheless, it makes some aspects of communicating difficult for us.
A tractor trailer that was making deliveries, pulled through the driveway at the radio station and in the process, took out our Internet lines. The driver immediately stopped, once he realized that his truck had pulled down the line. I'm sure this wasn't what he had in mind when he started out his job early this morning. It's just one of those things that happens.
Derek and the crew from Adams, were here just minutes after the lines came down; big thanks to them for their prompt response to our calamity.
This event, made me think about how dependent most of us have become on being "connected." We depend on a few simple wires - so to speak, to keep us current on Facebook, our websites and with our listeners; or we're wireless, searching for a better signal. What if we had to go for days without email?
It's amazing that I found myself having to search for a phone number without relying on the Internet to "look it up."
More From KICK FM, #1 For New Country