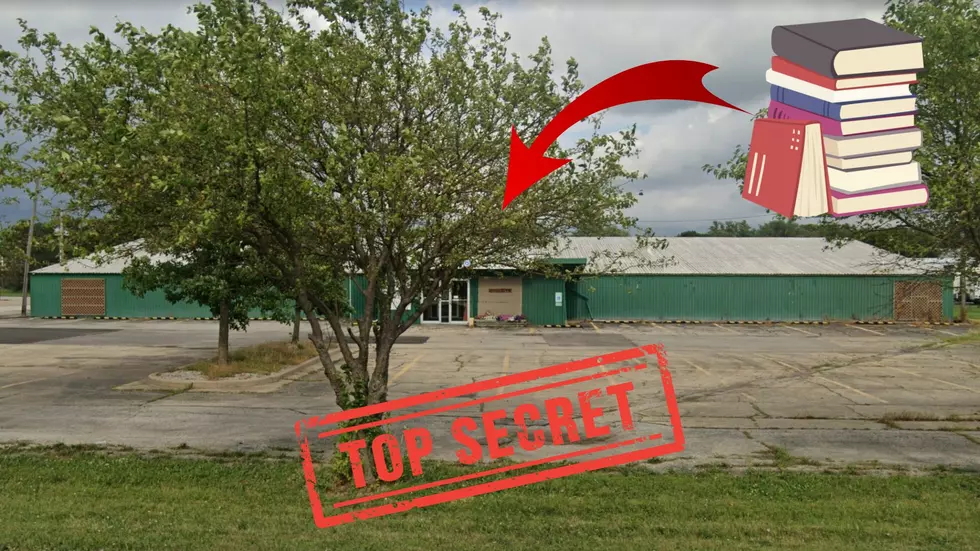 Giant Old Warehouse is One of Illinois' Most Top Secret Place
Google Maps/Canva
This green warehouse may not look like much, but inside it's filled with adventure, romance, and thrillers.
Welcome to the Old Book Barn, located in Forsyth Illinois, a place where book lovers can spend hours looking for new books, novels, and old favorites. The Old Book Barn is a 14,000-square-foot warehouse that is a playground for anyone who loves books. If one of your goals/resolutions in the new year was to read more, I am sure that this place will have something for you.
The warehouse is filled with DVDs, CDs, and over 250,000 new and bargain books. Only in Your State says there are books in all genres from best-sellers to help books.
Come to think of it if you like looking through bookstores to find different versions of the same book, I bet you can find several different versions such as covers and editions in the Old Book Barn. I don't collect books, but there are a few that I love that I think would be fun to try and find different covers and editions of. It seems like whether you love books or not the Old Book Barn would be a found place to just visit and search through.
That's the fun part when you antiquing or searching for something, the love of the hunt. I am pretty sure you can spend hours hunting for your favorite books.
LOOK: 50 famous memes and what they mean
With the infinite number of memes scattered across the internet, it's hard to keep track. Just when you've grasped the meaning of one hilarious meme, it has already become old news and replaced by something equally as enigmatic. Online forums like Tumblr, Twitter, 4chan, and Reddit are responsible for a majority of meme infections, and with the constant posting and sharing, finding the source of an original meme is easier said than done. Stacker hunted through internet resources, pop culture publications, and databases like
Know Your Meme
to find 50 different memes and what they mean. While the almost self-replicating nature of these vague symbols can get exhausting, memes in their essence can also bring people closer together—as long as they have internet access.
KEEP READING: 10 classic board games that will take you way back
More From KICK FM, #1 For New Country