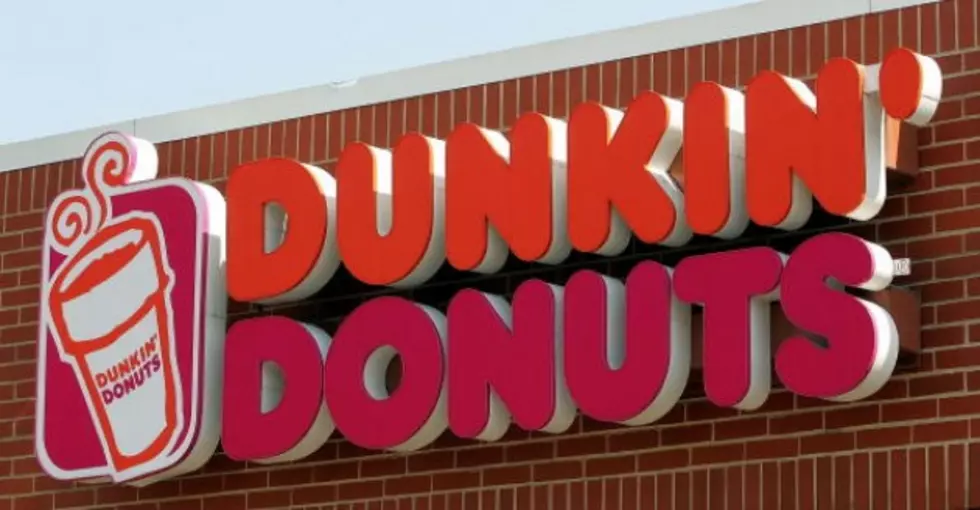 Favorite Food Items Taken off Dunkin Donuts Menu
Getty Images
If you've been to Dunkin Donuts lately, you may have noticed a few changes to the menu.
Items you will no longer see on the menu include: smoothies, afternoon sandwiches,(turkey, cheddar bacon, ham and cheddar, tuna and chicken salad), Big N' Toasted and Angus steak and egg breakfast sandwiches, flatbread items, some muffins and bagel and cream cheese combinations, peach, caramel and mocha flavor coffee shots.
Chris Fuqua, Dunkin's senior vice president of operations strategy and supply chain, told the Boston Herald that "franchisees have been asking for something like this for quite some time." But what about the customers?
I am a HUGE fan of the bagel and cream cheese item. When I first found out that Dunkin Donuts was coming to Quincy, I was excited more about the bagels than the donuts. I am sad to see that item taken off the menu.
However, with these items leaving the menu, that makes room for new items to be introduced. The are rolling out a new menu by mid-March. Dunkin Donuts also announced that by the end of 2018 they will be removing all dyes from Dunkin Donuts products.
More From KICK FM, #1 For New Country