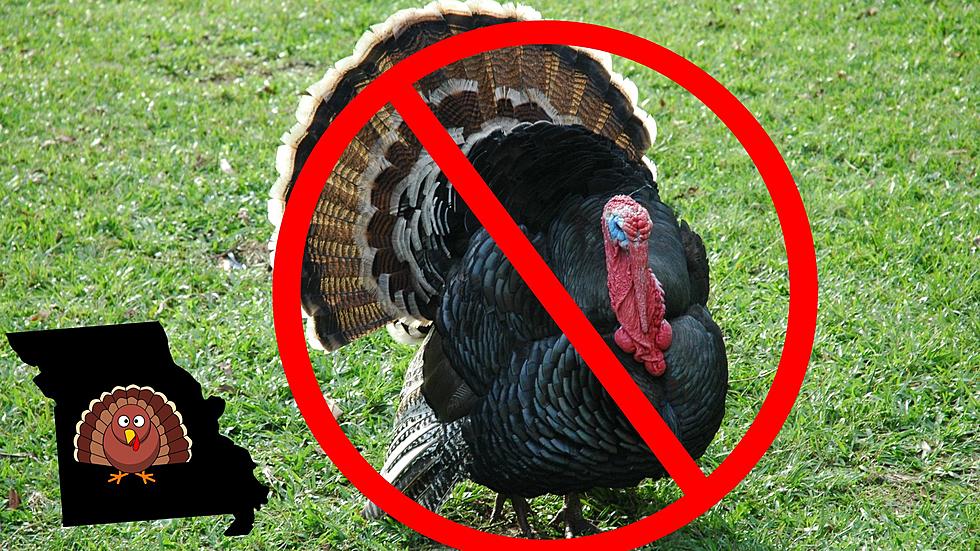 Bad News, Fall Turkey Hunting in Missouri could be Canceled
Canva.com
A neighboring state to Missouri has already canceled its Fall Turkey Hunting Season, could the Show-Me State be next...?
According to Springfield News-Leader, the fall turkey hunting season in Missouri could be in danger. The report states that Missouri's western neighbor state Kansas has canceled its fall turkey hunting due to dwindling turkey populations. They go on to say...
"The Kansas Department of Wildlife and Parks recently announced that its fall season will be canceled on account of a dwindling turkey population, the first time Kansas has canceled a season in the modern turkey-restoration era...Kansas wildlife officials hope that cutting the fall season for the foreseeable future will help boost the population, which recently hit a 15-year low."
So what does this mean for Missouri? The article goes on to say...
"Turkey population declines in the Great Plains states have been attributed to several factors by wildlife experts, including weather variables, disease, predators, habitat change, parasites and hunters."
To read more click here!
I have to be honest, I am no turkey hunter (or hunter of anything for that matter), but it seems as though the fall hunt for Missouri could be in real jeopardy here. Personally, I think you have to rust in the Department of Conservation in the Show-Me-State to make the right decision. Because if you want there to be turkey hunting in your state for years to come (and we know they do because of all the money and economic growth hunting brings to Missouri) then you might have to cancel the fall season to ensure that future hunts can happen.
Turkey hunters, what do you think? Are you concerned that fall turkey hunting in Missouri could be canceled?
States with the most registered hunters
Stacker
analyzed data from the U.S. Fish and Wildlife Service to determine which states have the most registered hunters. Read on to see how your state ranks on Stacker's list.
More From KICK FM, #1 For New Country