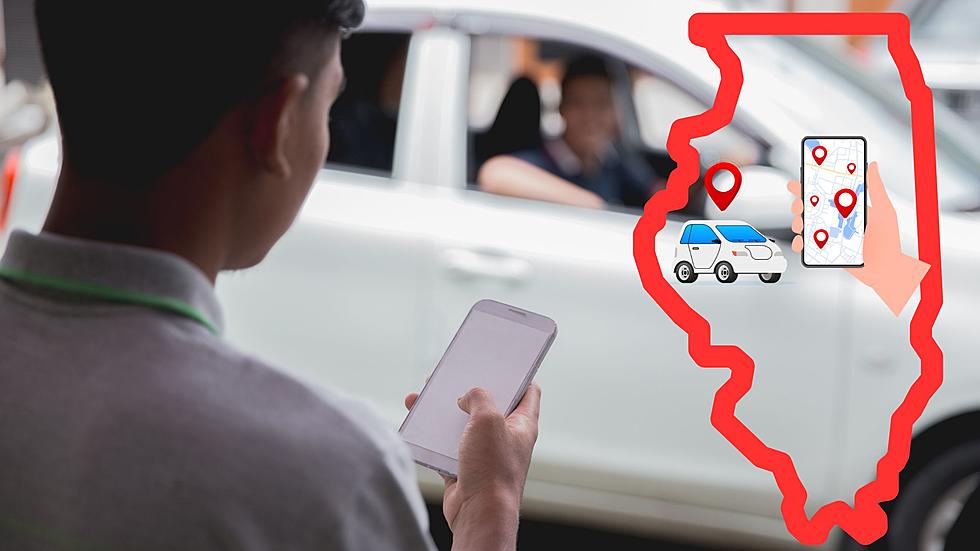 A New Law may lead to Uber & Lyft Leaving Illinois
Canva.com
Having access to Uber and Lyft is crucial when planning a night out with friends to make sure everyone gets home safely, but the companies aren't happy with a bill that could become a new law in the Land of Lincoln...
I saw this headline from WGN and it really concerned me as a person who uses ridesharing regularly, the story behind the headline is that Illinois lawmakers are close to passing a new bill that would impact the ridesharing business hard in the Land of Lincoln. According to WGN...
"A new bill opposed by ridesharing companies Uber and Lyft is moving closer to becoming law, a move that the companies say could force them to end services in Illinois...A bill in the state capitol would remove the exemption of drivers of rideshare apps like Uber and Lyft, and lump them in with carriers such as bus drivers, train conductors, airline pilots, and taxi drivers, who have "vicarious liability": if a bus rider for an unsafe ride sues the driver, the bus company can also be found liable for employing an unsafe driver under Illinois law."
This new law stems from a case where a woman claims she was sexually assaulted by a Lyft driver, and that Lyft isn't liable because of the exemption mentioned in the above statement. Uber says they may have to end services in parts of Illinois because of this law and Lyft says you would see big price increases due to this law if it passes, to read all about it click here!
I will just say that anything that makes ridesharing less accessible, and more expensive, is not good in my opinion. Being able to go out with friends and get a ride safely home without getting behind the wheel intoxicated is extremely important, especially in smaller communities like Quincy where we don't have a great public transit system. But on the other hand, it does seem as though the company should be liable for hiring an employee that created an unsafe situation for a paying customer. We will keep our eyes on this law and update you if it passes.
LOOK: 20 American foods that raise eyebrows outside of the US
Stac



ker
compiled a list of 20 unusual and uniquely American foods that might raise eyebrows outside the U.S.
More From KICK FM, #1 For New Country