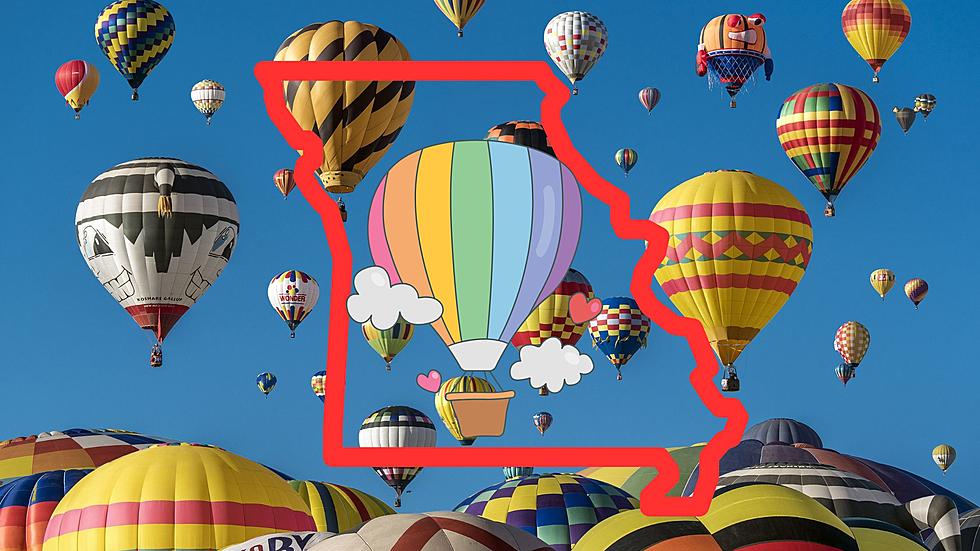 A Missouri City is being over taken by Balloons this Weekend
Canva.com
Hot Air Balloons will glow and race in a family-friendly, free event in the Show-Me State this weekend!
It is called the Great Forest Park Balloon Race and is happening this weekend in St. Louis' Forest Park. What is the Great Forest Park Balloon Race? On the website for the event they say...
"...will take place at Emerson Central Fields in Forest Park on Fri., Sept. 15 (The GLOW) & Sat., Sept. 16 (The RACE). This free event brings families & friends together for two days of outdoor fun, "wow" moments, new experiences & memories that will last a lifetime...GFPBR is one of the longest running hot air balloon races in the country, and one of the only that takes place in a large metropolitan city. The tradition began in 1973 with a handful of hot air balloons and a few spectators... more than 50 of the nation's best hot air balloon pilots and thousands of spectators annually."
For more information, including a map of the event, click here!
How cool is that?!? I love that this event is free and for families, we are headed into that time of the year when it is gorgeous weather outside and families are looking for things to do with kids on the weekends and this seems like a perfect event for families. They do mention that if you are interested in watching the race happen on Saturday the 16th, the race window is between 4:30 p.m. and 6 p.m. so plan accordingly to get there earlier enough to get a great view of the race!
LOOK: Baby boomer baby names that have gone out of style
Using info from the Social Security Administration's baby name database,
Stacker
compiled a list of baby boomer baby names that have declined in popularity.
More From KICK FM, #1 For New Country