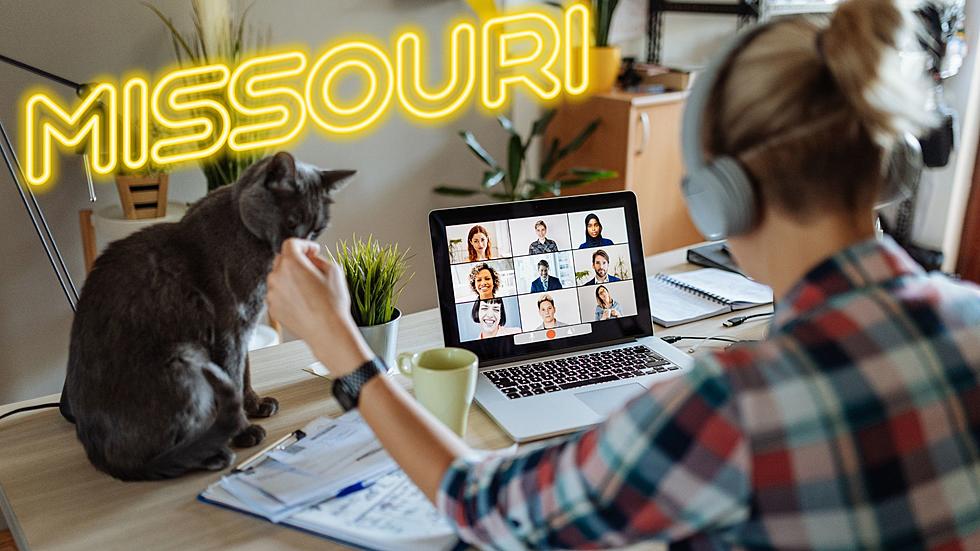 Why is Missouri ranked as one of the Worst Work from Home States?
Canva.com
So many companies are letting their employees work from home, but Missouri is not the state you want to be in if you are working from home. Here is why Missouri ranks so low on the Best States for Working from Home list...
WalletHub just released their list of Best States for Working from Home in 2023, and Missouri is wayyyyy down low on the list. Missouri ranks as the 38th best state for working from home, behind states like Rhode Island, Kentucky, Kansas, Idaho, and Illinois. Why is Missouri so low on the list? On the site they say...
"...12.7% of full-time employees now work entirely from home, while another 28.2% have a hybrid schedule with some time at home and some time at their employer's building...WalletHub compared the 50 states and the District of Columbia across 12 key metrics. Our data set ranges from the share of workers working from home to internet cost and cybersecurity. We also considered factors like how large and how crowded homes are in the state."
Missouri ranks 33rd in the Work Environment category, that category consists of things like Internet Access, Cybersecurity, and the share of workers working from home. Missouri ranks 36th in the Living Environment Category, a category that includes the Price of Electricity, Internet Costs, Average Home Square footage, and Share of Homes with Swimming Pools. To see the complete list of rankings click here!
I think it is nearly impossible to rank the best places to work from home, good and reliable internet access is huge, but after that, the whole point of working from home is getting to live where ever you choose. If you have family in Missouri and want to be close to them then that overweighs the fact that maybe you can get cheaper electricity in Indiana. If you could work from home where would you live?
CHECK IT OUT: See the 100 most popular brands in America
More From KICK FM, #1 For New Country