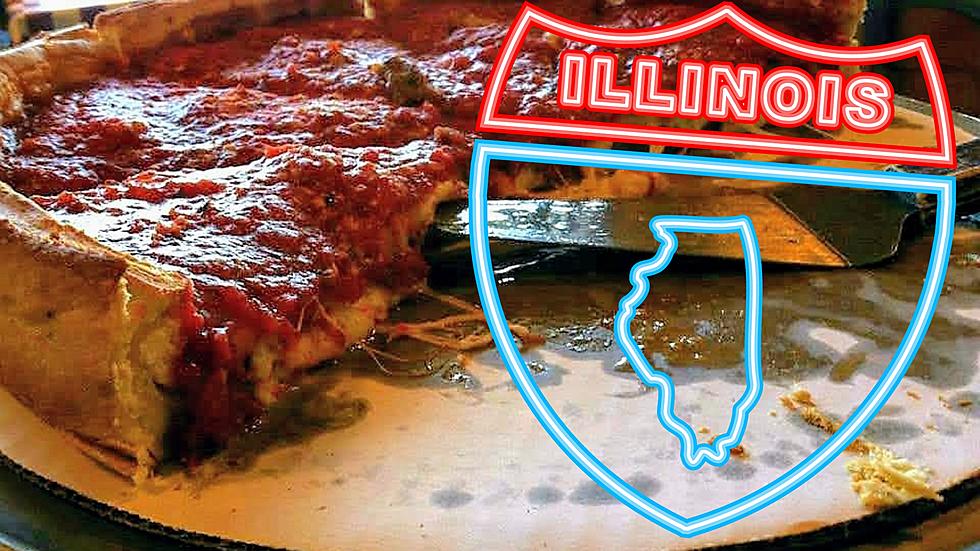 Which Pizza Place in Illinois was named "Favorite" in the US?
Canva.com
A popular travel website asked its readers for their favorite pizza place in the US, and the top response from them is an iconic pizza joint here in the Land of Lincoln...
Travelawaits.com asked their readers "What is your favorite Pizza Place in the US" and then had them vote from the top responses, and the winning pizza place for the title of the "Favorite Pizzeria" in the US was nonother than the legendary Gino's East in Chicago! Gino's beat out some other iconic pizzerias to earn the top spot including Bleecker Street Pizza in NYC, Zuppardi's Apizza in Connecticut, and Blue Pan Pizza in Denver. What about Gino's makes it belong on the top of the list? On the site they say...
"...a true Chicago institution. Known for its famous deep-dish pizza, Gino's East has been serving up delicious pies since 1966. With its buttery crust, generous toppings, and rich tomato sauce, it's no wonder our readers voted Gino's East as their favorite pizzeria in the country."
Now what is crazy to me is that there are 12 pizzerias on this list and 3 of them are from Chicago! Gino's in first place, the incredibly delicious thin crust of Vito & Nick's Pizzeria in 6th place, and Pizano's Pizza & Pasta in 10th place. So if you ever question whether Chicago really is the pizza capital of the US then let this list be your answer to the question. To see the full list of favorite pizza places in the US click here! 
Furthermore, I wouldn't have ranked either of those three pizza places as my personal favorite in Chicago, I would always choose Lou Malnati's first, followed by Art of Pizza, and Pequod's third. What is your favorite pizza place in the Land of Lincoln?
LOOK: 20 American foods that raise eyebrows outside of the US
Stac



ker
compiled a list of 20 unusual and uniquely American foods that might raise eyebrows outside the U.S.
More From KICK FM, #1 For New Country