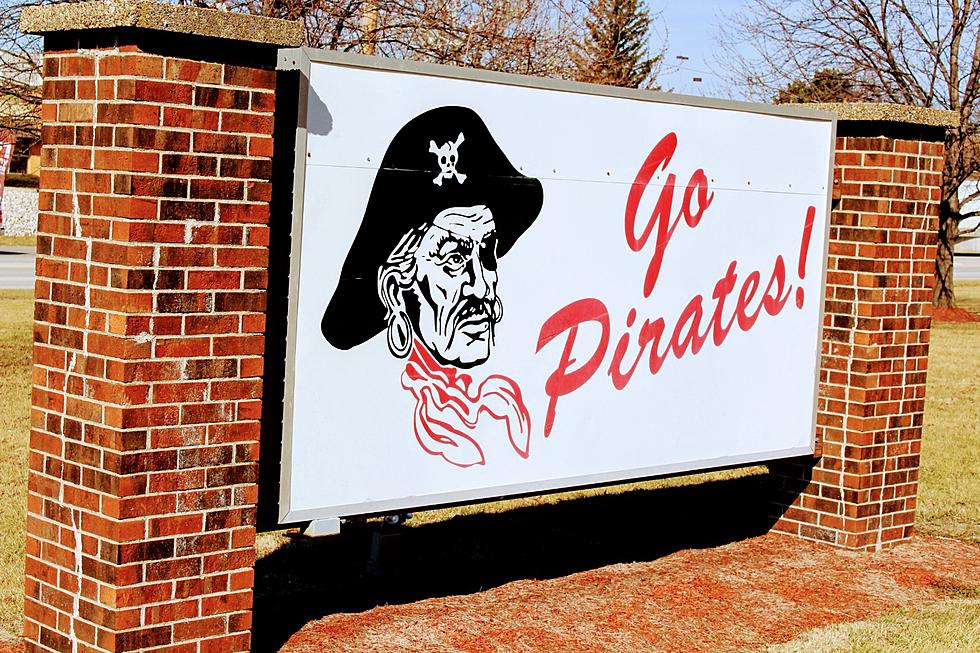 We are your Radio home for Hannibal Pirates Football
TSM Photo
You can listen to the 2022 Hannibal Pirates Football season right here on 97.9 KICK-FM, don't miss a minute of the action, here is a look at the Pirates schedule this year!
KICK-FM is once again proud to be the radio home for Hannibal Pirates Football, the Pirates only have 4 home games this year, we here at 97.9 KICK-FM carry both home and away games, so if you can't travel to one of the 5 away games for the Pirates this year you won't have to miss a minute of the action! According to the Hannibal Pirates Facebook page, their schedule this year is...
8/26 - Home vs Helius Catholic
9/2 - Away at Jefferson City
9/10 - Away at Troy Buchanan
9/16 - Away at Fulton
9/23 - Home vs Mexico
9/30 - Away at Kirksville
10/7 - Homecoming vs Moberly
10/14 - Away at Marshall
10/21 - Home vs Battle
Bill Shuler will be on the radio call all season long, tune into the pregame show before Kickoff, all games are scheduled to kick off at 7 pm (pending weather delays) and you can also listen to the broadcast on our FREE KICK-FM App. We are so excited to once again be a part of the Hannibal Pirates Football season!
LOOK: The best minigolf in every state
Using 2022 data from
Tripadvisor
,
Stacker
compiled a list of the highest-rated minigolf courses in all 50 states including Washington D.C.
More From KICK FM, #1 For New Country