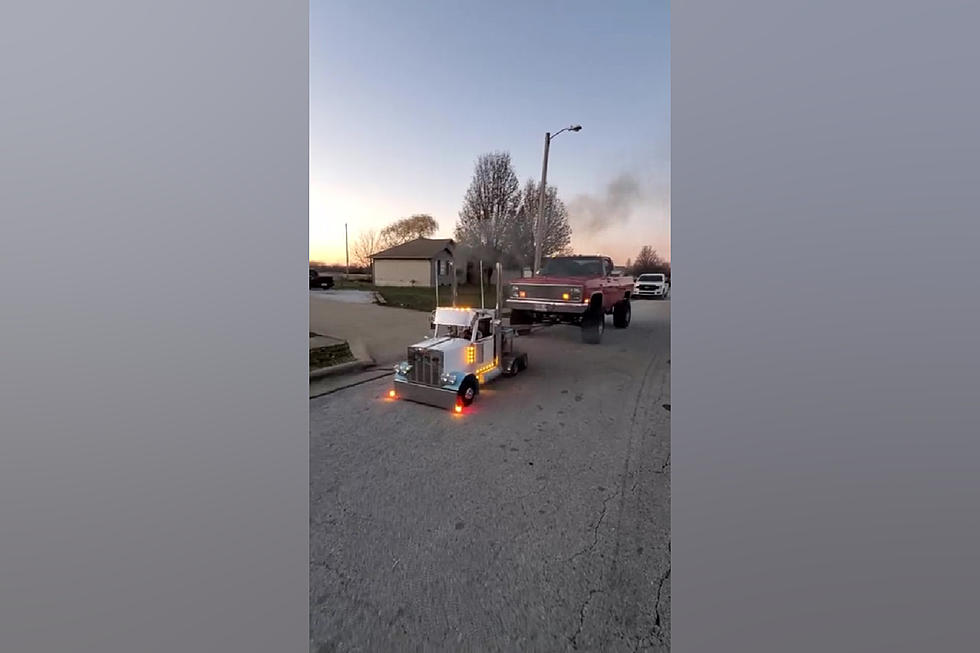 Watch a Missouri Boy Named Rooster Pull His Big Brother's Truck
ViralHog via YouTube
My dad used to tell me it wasn't the size of the dog in the fight. It was the size of the fight in the dog. That principle applies to a video showing a Missouri boy using his tiny truck to pull his big brother's adult-sized truck.
According to the video description, this happened in Willard, Missouri. Here's what the dad said about what went down:
Rooster had the idea of pulling his big brother pickup with the WeePete, and to much our surprise it didn't with a little centrifugal clutch, rolling diesel smoke and all!!
Get er done, WeePete.
Tiny truck diesel smoke for the win.
If you want a job done right, find a kid like Rooster. You have to love a little boy like this who isn't afraid to tackle a big job. Well done, big guy. You got a big future ahead of you.
Famous Vehicles in Branson's Celebrity Car Museum
The Illinois Castle it Took 36 Years to Build
More From KICK FM, #1 For New Country