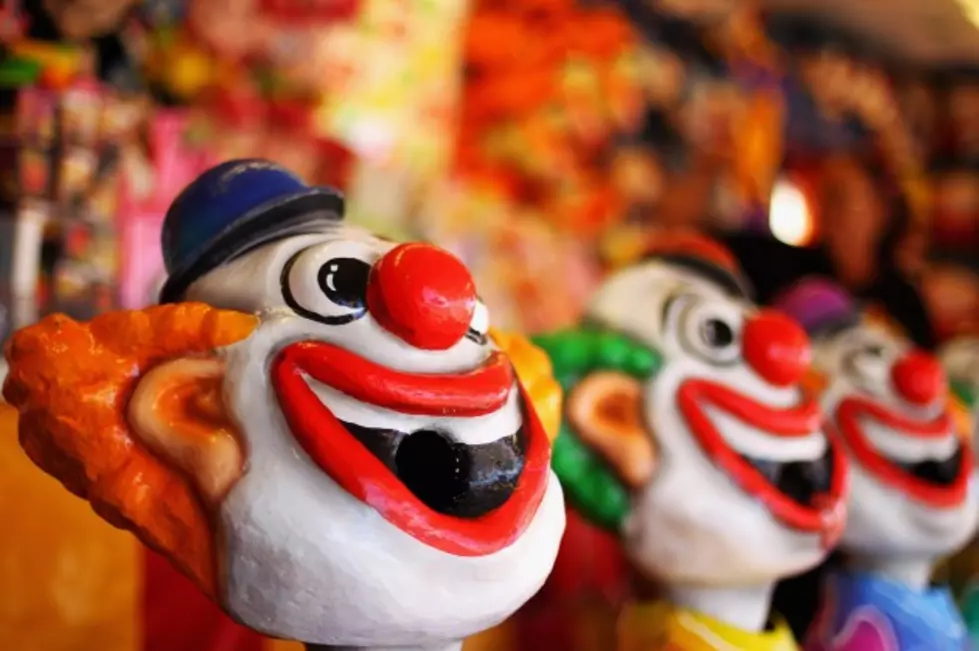 The Great and Wonderful Fear of Clowns
Photo - Mark Kolbe/Getty Images
I have never completely understood the fear of clowns. (Coulrophobia for you future Jeopardy contestants)  Personally, I have a fear of trying to spell that word.  My oldest son, Brandon, would never admit it now but he used to be terrified of clowns.  That's why I would often find clown puppets to hide in his crib.  Wonder why I never won father of the year?
Fear of clowns can be a serious issue...for some people like this lady.
What's worse than that?  Check out this "made for Lifetime Television" movie...
I would like to personally protest that almost all clowns have red hair.  But, that's a story for a different day.  Are you afraid of clowns?  If so, why?
More From KICK FM, #1 For New Country