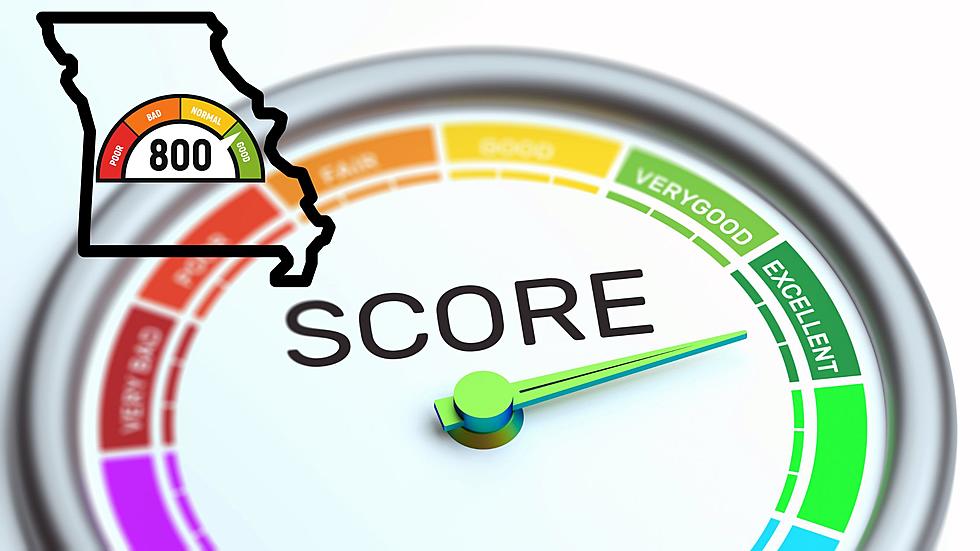 The City with the Best Credit Score in Missouri is…?
Canva.com
A ranking of the cities with the best credit scores has been released, and you may be shocked to see which city in Missouri has the BEST credit score, and no it's not Kansas City...
According to WalletHub's 2023's Cities with the Highest and Lowest Credit Scores, the city with the highest credit score in Missouri is...Chesterfield!
Chesterfield ranks tied for 14th on the list with a credit score of 781, which isn't too far off the pace for the best credit scores. The cities at the top of the list are New Brunswick (New Jersey), The Villages (Florida), and De Pere (Wisconsin), on the site they say...
"...the average credit score didn't go up for the first time in over a decade, hampered by economic factors like high inflation. Some cities residents' have higher credit scores than others, though. In this report, WalletHub compared the median credit scores of residents in 2,568 U.S. cities to give credit where credit is literally and figuratively due."
Where do some of Missouri's other cities rank on this list? Well, Hannibal ranks 1919th with a credit score of 675, St. Louis has a score of 688, Kansas City has a score of 679, and Columbia with a score of 724, to see the complete list for yourself click here!
You definitely need to know your credit score, and I think the most alarming part of this whole list/article is that for the first time in a decade, the average credit scores of Americans didn't go up...That can't be good right?
50 Famous Brands That No Longer Exist
More From KICK FM, #1 For New Country