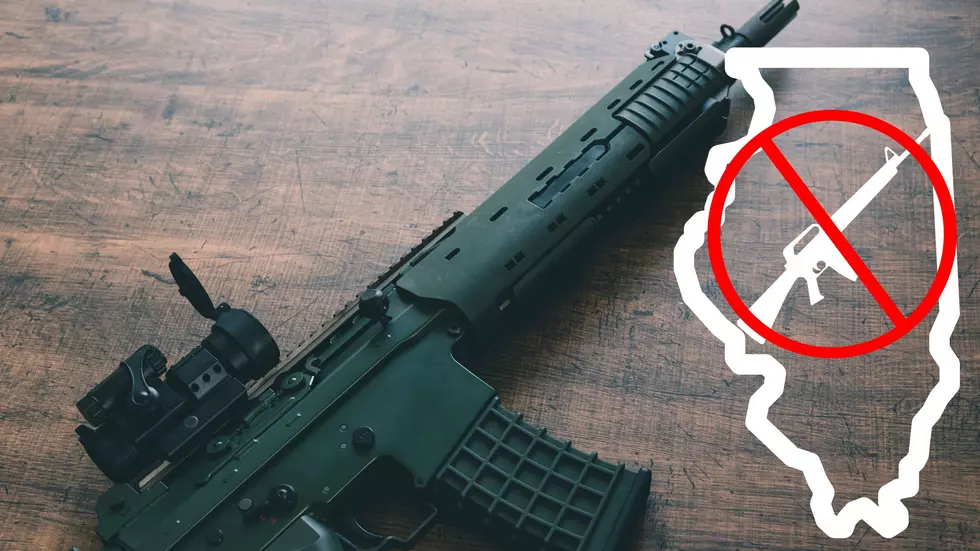 The Ban of Assault Weapons in Illinois is now becoming a Reality
Canva.com
The House of Representatives in Illinois has officially passed Senate Bill 2226, meaning that the Bill will now move on to the State Senate. Meaning the ban on assault weapons in Illinois is becoming a reality that the people in the Land of Lincoln must start facing.
According to our news gathering friends at WGEM the Illinois House passed Senate Bill 2226 which they say in their article is...
"Senate Bill 2226 bans the manufacture, sale, possession and delivery of assault-style weapons. It also bans high-capacity magazines containing over 12 rounds of ammunition."
This bill, which is known as the Protect Illinois Communities Act, will now travel to the Senate where it could pass as early as Tuesday. To read the complete article from WGEM just click here!
So what does this mean for the legal gun owners in Illinois? The article does state...
"People who currently own assault weapons will be allowed to keep their guns as long as the weapon is endorsed with an affidavit by the Illinois State Police."
This bill passing would obviously be a massive change for gun owners in the state, and I think it would send shockwaves through the country, it wouldn't surprise me if other states used this law as a guideline to make changes in their states as well. Obviously, the bill still hasn't been passed yet, and there will no doubt be court challenges to this bill if it does pass, but because this legislation is so close to passing the finish line it is important for everyone here in the Land of Lincoln to know what is going on. The question is simple, do you support the ban on assault weapons? Let us know in the comments.
States with the most registered hunters
Stacker
analyzed data from the U.S. Fish and Wildlife Service to determine which states have the most registered hunters. Read on to see how your state ranks on Stacker's list.
More From KICK FM, #1 For New Country