Six Flags 'Zombiefied' Brodie!
Ben Braun, Townsquare Media
It's the time of the season (get it? Zombies?) and this morning, Brodie's Halloween obsession reached new heights. He became a zombie. And we got it all on video!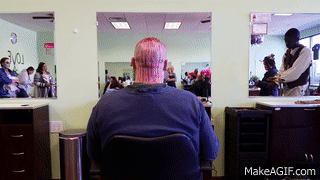 The makeup and special effects experts from Six Flags St. Louis turned our resident horror movie connoisseur into a brain-loving soldier of the undead complete with a massive head wound, flesh, blood, and Corn Flakes (yeah, Corn Flakes).
Prepared to err on the side of conservative, cosmetic Rembrant Samantha politely asked how gory she can go. Imagine her delight when human blank canvas Brodie told her "the grosser, the better".
This is the internet, after all. We have no filter.
Check out the full process below...