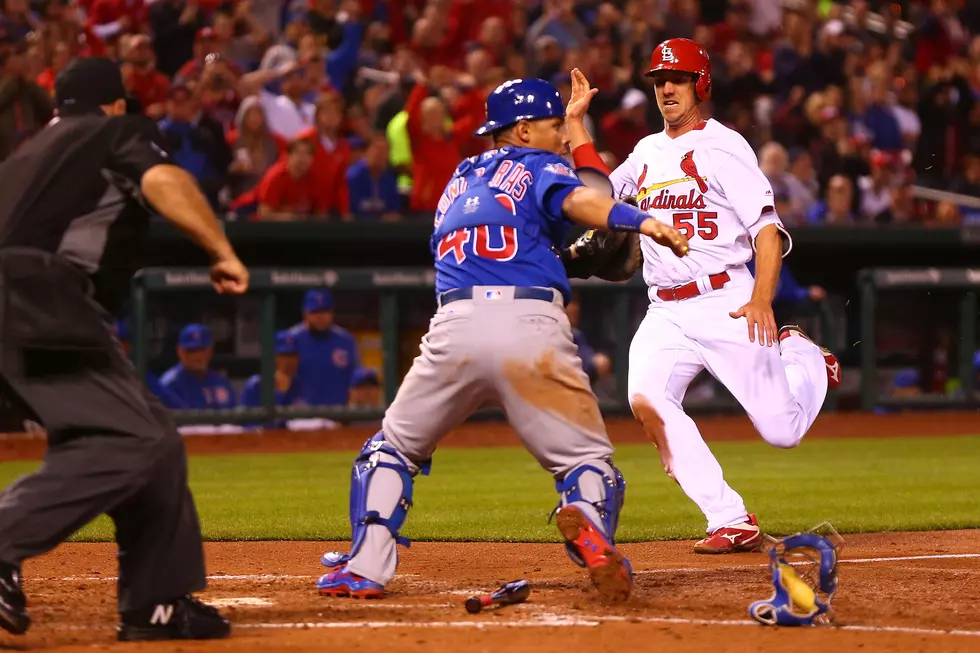 See the Cards vs Cubs for only $10!
Getty Images
Baseball's greatest rivalry returns to Busch Stadium as the Cardinals host the Chicago Cubs July 30th - August 1st, you can go for only $10!!! Here is how...
The St. Louis Cardinals do a "Dynamic Deal of the Week" this week it is brought to you by McDonald's and it is the best deal ever! You can see the Cardinals host the Cubs for only $10! Tickets are selling fast so to purchase them click here!
The tickets are for the games in St. Louis on Tuesday July 30th at 7:15pm, Wednesday July 31st at 7:15pm, and the series finale Thursday August 1st at 6:15pm. Here is the only catch you there are a limited amount of these tickets available, and they are only available until July 28th.
Cardinals vs Cubs is the greatest rivalry in Major League Baseball (sorry Yankees/Red Sox) it has never been better with playoff positioning and the lead in the division on the line. Buy you tickets now so you can go route on my Cubs! And follow me on Twitter @MarkHespen and Instagram @MarkHespen.
More From KICK FM, #1 For New Country