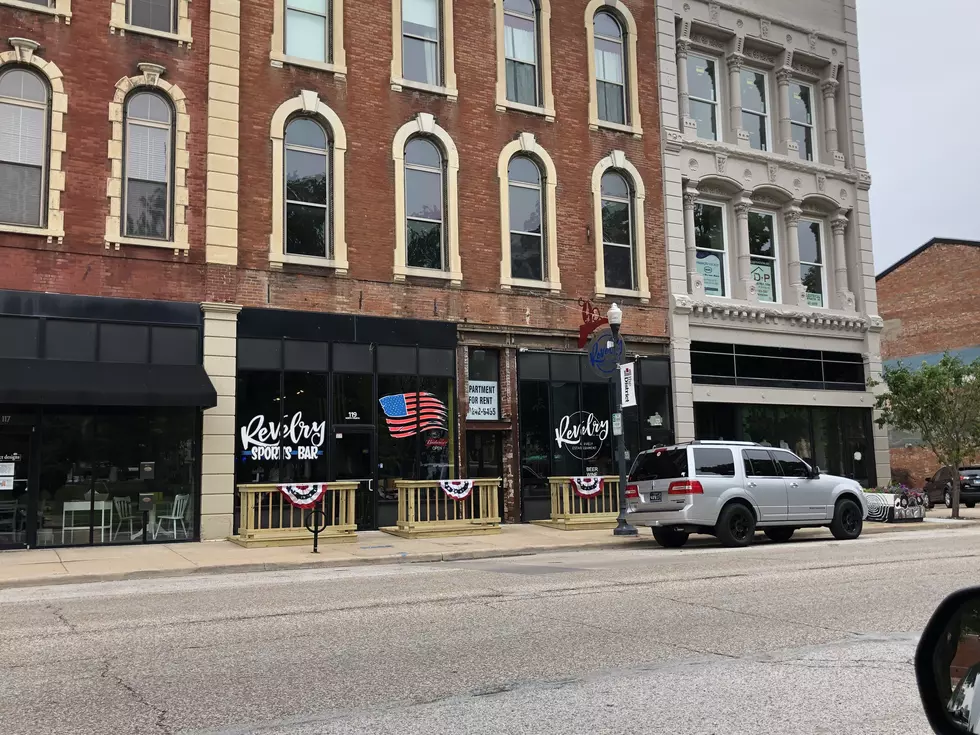 Revelry Sports Bar replaces Park Bench
TSM Image
Businesses have been doing everything they can to stay afloat in Illinois during the COVID-19 crisis. We have seen a lot of local businesses do makeovers to their business during this time, but it appears as though the biggest change coming to the Quincy bar scene as Illinois reopens is The Park Bench has become Revelry Sports Bar.
Enter your number to get our free mobile app
The Park Bench has changed their Facebook profile picture and profile name, Revelry Sports Bar (click here). Also someone commented on the picture change "no more park bench?" to which the profile admin responded "no ma'am" to see the exchange on the Facebook page click here.
As I write this there is no official statement on the Facebook page about the change.
I will say I absolutely love Revelry, I took my parents and sister there last Friday night for drinks when they came down to visit me. I am a huge fan of the atmosphere of Revelry and the massive drink selection. So I can honestly say I am really excited to see what Revelry's version of a sports bar is! As a man who loves nothing more then drinking a cold Miller Lite and posting up at a bar in front of a TV to watch endless hours of live sports, I can honestly say I am totally ok with this change, and will definitely check it out as soon as I can get in there. Hopefully there will be some sports to watch on the TV's at Revelry Sports Bar soon!
More From KICK FM, #1 For New Country