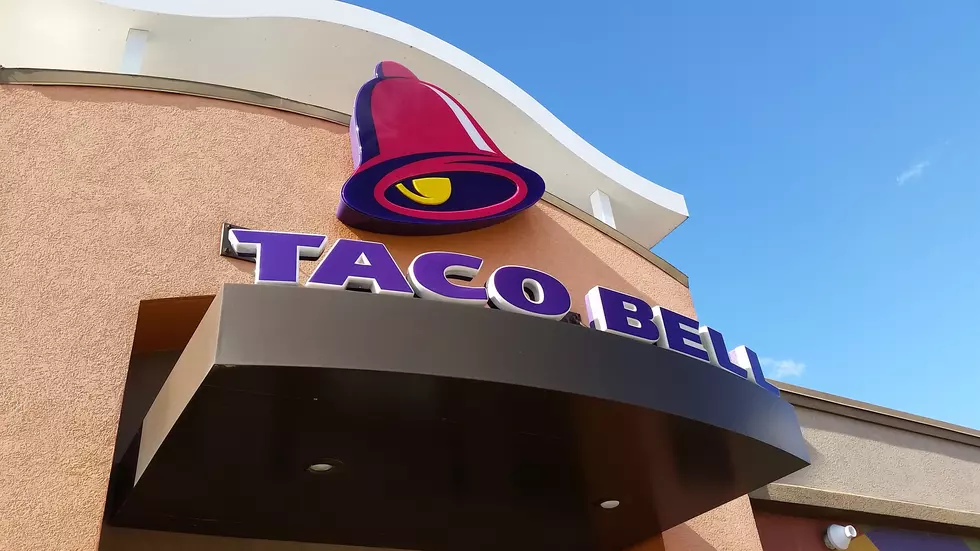 Ben Braun
Get a FREE Taco tomorrow! Taco Bell continues to step up during this COVID-19 crisis.
Taco Bell is once again giving away a FREE Doritos Locos Taco when you come through their drive through. Personally this is a win for me, because I have reallyw anted to try the new Flaming Hot version of the Locos Taco. This isn't the first time Taco Bell has done this so far during the crisis and I bet it wont be the last, I really hope other massive fast food companies can step up like Taco Bell has, they released this statement on their website...
"NO PURCHASE NECESSARY. Offer valid on Tuesday 4/21/2020 only during local store operating hours. Limit one (1) Free Seasoned Beef Nacho Cheese Doritos® Locos Tacos per person, available at participating U.S. Taco Bell® locations only for drive-thru redemption, while supplies last."
This is incredible that Taco Bell is giving away this much food in such a short amount of time, on top of the fact that they also donated a million dollars to the No Kid Hungry Foundation last month at the start of the coronavirus crisis. It is great to see massive companies like this stepping up to help out Americans in this difficult time, so go to Taco Bell tomorrow and get a FREE Taco, I'll wave to you in the drive through line!
More From KICK FM, #1 For New Country