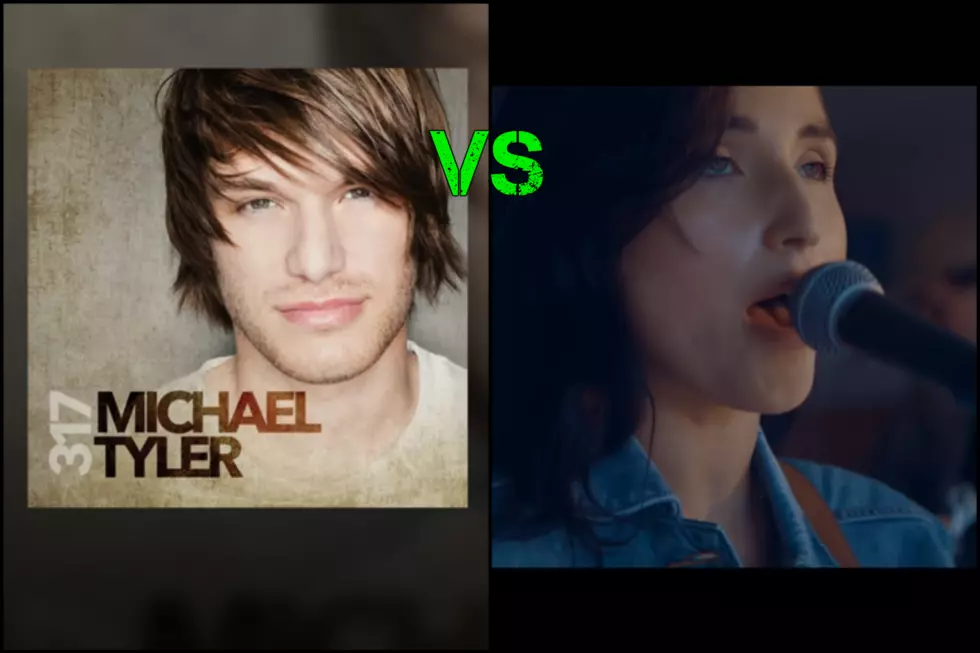 KICK It or Keep It: Michael Tyler vs Jade Jackson
Michael Tyler - Topic via YouTube/ antirecords via YouTube
New to KICK It or Keep It? Here are the rules:
Kasey Tyndall's "Bar That's Open" won her fourth and final week last week, earning herself a permanent spot in our rotation, and retiring her to our Breakthrough Artist Hall of Fame. This week we've got two new competitors. Michael Tyler is making his first appearance in KICK It or Keep It with his upbeat 'Hey Mama.' Jade Jackson's inspirational 'Finish Line' is marking her Second Chance Redemption return to competition after losing to eventual Hall of Famer Lindsay Ell back in August. Can Jackson claim her second shot at victory? Can Tyler impress in his first outing? Vote below, artist with the most votes stays in the playlist, results announced on Friday, but first... the songs.
Jade Jackson - Finish Line
Vote now on who we we keep in rotation. The artist with the least amount of votes is "KICK"ed off the playlist. You can vote once per hour, as many times as you'd like until the results are announced Friday morning.
More From KICK FM, #1 For New Country