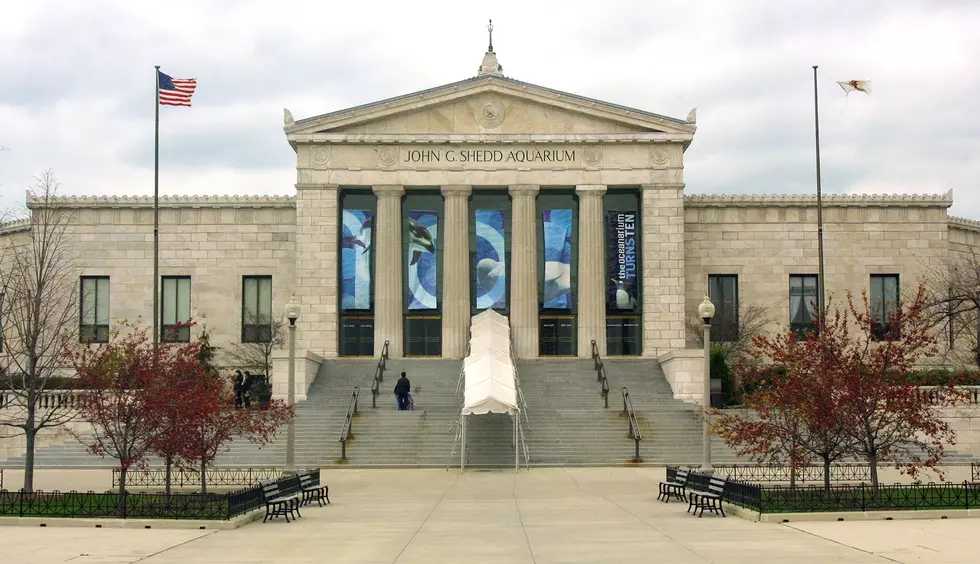 Free Museum Days in Chicago!
Getty Images
Chicago has some world class museums, and if you're planning a Summer getaway to the Windy City here are the days you can get into those museums for FREE!
I was born in Chicago, raised in the suburbs of Chicago and lived their the last 4 years of my life before moving to the Tri-State area in March of this year. I have been to all of these museums and even worked for the Alder Planetarium for years. So if you have any questions about these places before you go hit me up on Twitter @MarkHespen, I'd be happy to answer question you have about them!
The Shedd Aquarium: This the 2nd largest aquarium in the USA behind the one in Atlanta, with Dolphin shows, Beluga Whale shows, and the adorable otters it is super family friendly. The Shedd's free days are June 17th, 18th, 24th, and 25th.
Adler Planetarium:The Adler was the first planetarium in the western hemisphere, and historical scientific institution. As the guy who use to narrate the live shows at the Adler I am biased BUT the shows are AMAZING! Planet Nine, Skywatch Live, and the newest show Imagine the Moon are can't miss. The Adler free days are September 5th, 6th, 12th, 13th, 19th, 20th, 26th and 27th.
The Art Institute of Chicago: From the tiny rooms, to the massive Impressionist collection, and the huge modern wing, the Art Institute has something for everyone. Free days are every Thursday evening for Illinois residents from 5pm to 8pm.
Field Museum:Sue the iconic T-Rex and now the worlds largest dinosaur Maximo makes the Field Museum the best place for dino lovers! But it has a lot more including Hall of China, Inside Ancient Egypt, and the Underground Adventure. Free days are June 26th-28th.
Museum of Science and Industry: MSI is the most diverse of the Chicago museums and has something for all ages and interests in the family. U-505 is the most impressive thing in my opinion at any museum in Chicago, the only ever captured German U boat during WWII is inside of the museum and you can take a tour inside of it! But there is also the tornado simulation, and of course the hatching baby chicks. Free days are August 26th-28th.
More From KICK FM, #1 For New Country