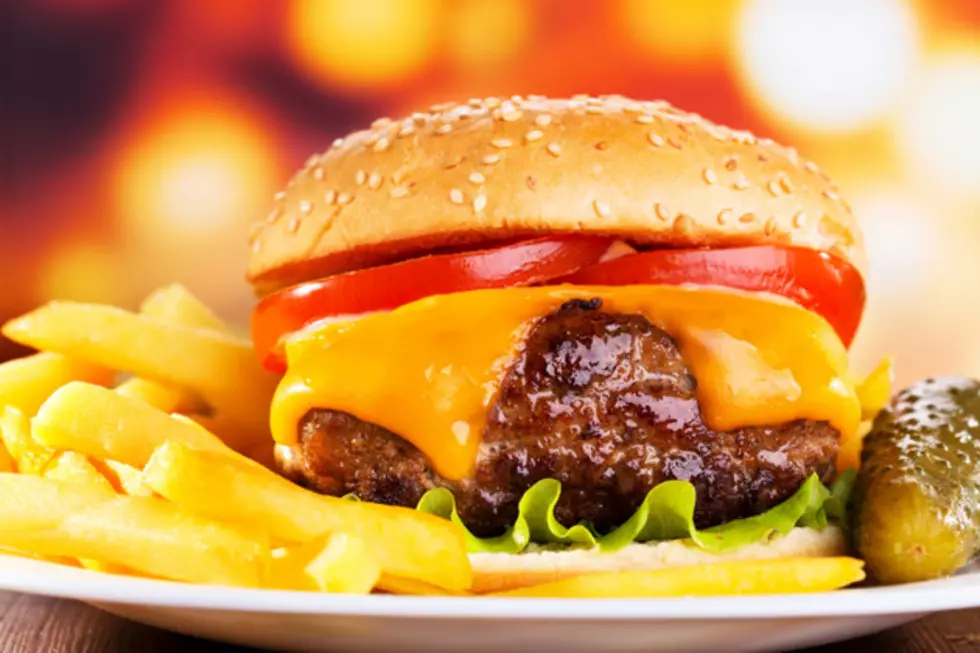 National Cheesburger Day is Friday, Here are Five Unusual Burgers You Probably Won't Find on Many Menus
Nikolay Trubnikov
Whenever the subject of food comes up, it's always fun to look at unusual recipes and culinary concoctions. Here are five weird burgers you probably won't find on many menus around here, but they actually exist!
In Germany you can actually buy a canned burger. Maybe they can be found in the U.S., too, but I've never seen one. While it sounds like something that would make one of those gas station microwave burgers look like prime rib, apparently they're not that bad. "I've had worse," says the man in this video. "I'm going to eat the whole thing, it's not that bad."
This doesn't look all that complicated, but it also doesn't look all that appetizing. If you're going low-carb, but are craving a bacon cheeseburger, I suppose this might be one way to go.
The Wheel Inn Drive-In was a restaurant in Sedalia that served a peanut butter burger (known as a guberburger) for years. The restaurant has since closed (unsurprisingly?), but the peanut butter burger tradition in the State Fair City continues, as the unusual sandwich was added to the menu at Kehde's BBQ after the Wheel Inn Drive-In closed. Andrew Zimmerman (from 'Bizzare Foods') ate a peanut butter burger in Minnesota on the Travel Channel.
Apparently this is a southern thing. Even though I lived in the south for a number of years, I don't recall ever coming across a donut burger. I have read that the donut burger is often referred to as "the Luther Burger,"  or "the Luther," as it is reportedly a favorite of the late Luther Vandross. Paula Deen famously made a version on her Food Network program that included bacon, a fried egg and a burger patty sandwiched between two donuts.
Deep Fried Twinkie Bacon Cheeseburger
A cheeseburger with deep fried Twinkies serving as the bun.A restaurant in Philadelphia is responsible for actually making something that appears to be even worse for you than the donut burger.
Join KICK-FM Friday, September 18 as we broadcast live from 11-1 at Hardee's on MM in Hannibal in celebration of National Cheeseburger Day! On Friday, Hardee's is offering a great deal on their delicious 1/3 pound burger- buy one get one! 
More From KICK FM, #1 For New Country