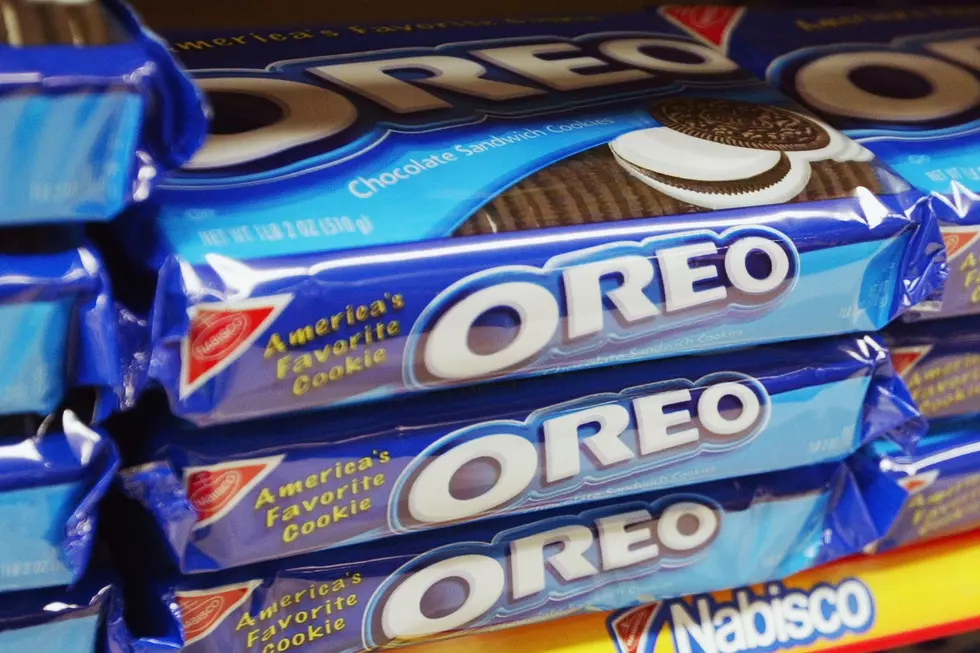 Create Your Own Custom Oreos
Getty Images
Oreo has launched a new website that lets you make your own personalized versions of the classic cookie.
Oreos are amazing. We don't need to go to deep into why we all love the brilliance of Oreos, but one of the things that makes Oreos so special is the different varieties. You can get the classic, double stuff, thins, plus all the different flavors, I LOVE the vanilla cookie ones. Well now Oreo has given you the power to take customization into your own hands.
Oreo has launched "OREOiD" a website that lets you get wild and crazy when creating your own Oreo. You start with two different options, one you can just quickly choose colors (say you support the Chicago Bear and you want some Orange filling and Blue filling ones for a party) and that's it. BUT the other option lets you get crazy, you can ass sprinkles, colors, dip them in chocolate or white chocolate, add images, or even text as well! This would be perfect for the Oreo lover in your life, or for birthdays, anniversaries, weddings, graduations, you get the idea. To check it out for yourself just CLICK HERE!
This is such a smart and cool idea from Oreo, I know that you can already do this with M&Ms and other products, but it just makes so much sense for Oreo because they already have so many different types of Oreos yo might as well be allowed to build your own for whatever special, or non special, occasion!
LOOK: 15 Discontinued McDonald's Menu Items
More From KICK FM, #1 For New Country