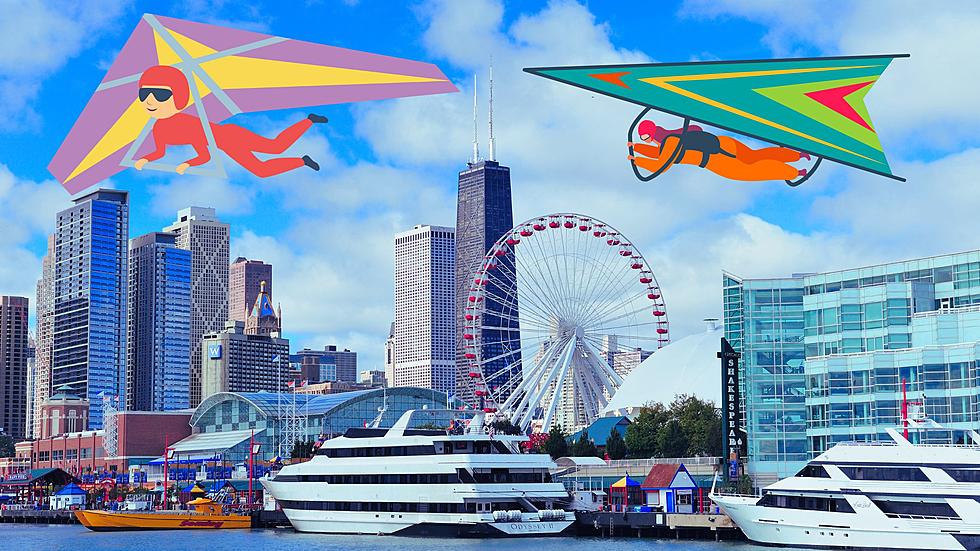 A New Flying Ride is coming to Chicago's Navy Pier
Canva.com
Navy Pier in Chicago is one of the most visited tourist destinations in the United States and they are building a new "Flying Ride" that will take you high over the Chicago Skyline like you have never seen before!
FlyOver Chicago Navy Pier is a brand new attraction being built on the historic Navy Pier in Chicago and it will take you on a journey over the city. According to a press release from FlyOver Chicago...
"FlyOver, an immersive flying journey from global attractions and hospitality company Pursuit, is bringing its awe-inducing experience to Chicago's Navy Pier. The multi-sensory attraction transports guests to the planet's most epic places as they soar over iconic locations and natural wonders. Anticipated to debut in spring 2024...The attraction's signature flying journey, set amongst the stunning architectural backdrop of Chicago, will showcase the city from an entirely new perspective, weaving stories of what makes the city formidable, through its people, places and cultures"
Wow. How cool does that sound?!?
Sadly, it looks like we will have to wait until next year to travel to Navy Pier to check out the new FlyOver attraction. Now apparently, according to the Navy Pier website, there are these FlyOver attractions in Vancouver, Las Vegas, and Reykjavik, and Chicago is now being added to that list. What this sounds a lot like is the ride in Disney World and Disneyland called "Soarin" where you get lifted off the ground in front of a giant Imax screen and you fly over famous spaces in the world. If it is anything like Soarin that is great because Soarin is such a fun ride, and getting to "fly" over Chicago like that will be electric!
The 100 Best Places to Live in the Midwest
More From KICK FM, #1 For New Country