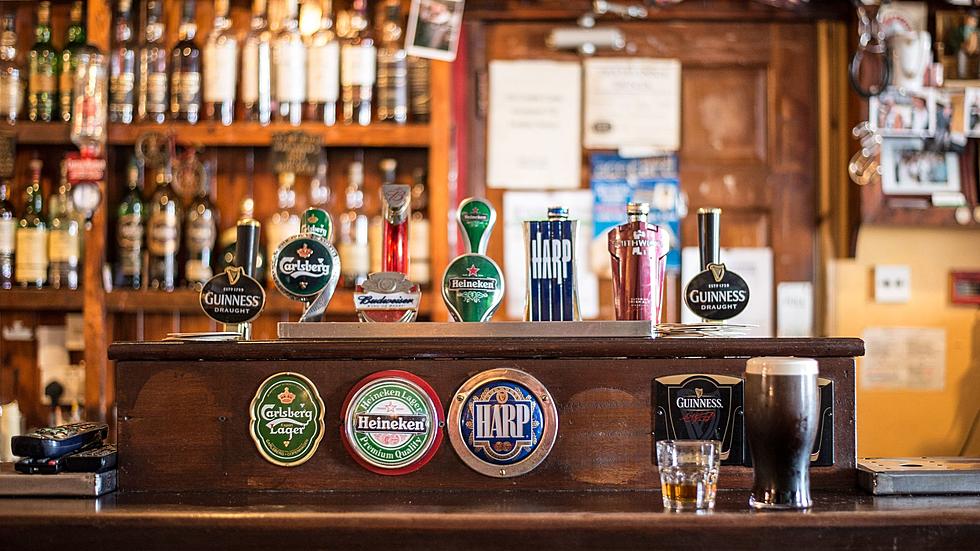 You need to Celebrate St. Paddy's Day at this Missouri Irish Pub
Canva.com
St. Patrick's Day is this Friday, and if you want an authentic Irish experience you need to check out this Irish Pub in Missouri that was named of the Best Irish Pubs in America!
According to an article on Thrillist.com called Best Irish Pubs & Bars in America, you should check out John D. McGurk's in St. Louis, Missouri. John D. McGurk's is one of the 21 Irish Pubs on the list from Thrillist and the only one in St. Louis, so what makes John D. McGurk's so good? On the site they say...
"Started as a one-room pub in 1978, McGurk's has grown into 20,000sqft of all-out Emerald Isleness, with a series of interconnected dining rooms and bars echoing with live Irish music nightly (as in, people come from Ireland to play here) as patrons mow through corned beef & cabbage, bangers & mash, and Baileys cheesecake (American fatness innovations FTW!). Oh, and if that wasn't enough room, it also has a 15,000sqft outdoor garden with a freaking waterfall. And three more bars, naturally."
Over 35,000 square feet of space in this authentic Irish Pub, and the bar space to match it! If you go to the Facebook page for John D. McGurk's you can stay up to date on all the events that they will have for St. Patrick's Day weekend, click here!
This sounds like the perfect spot to get to early on St. Patrick's Day, get your spot at the bar, and enjoy a day of Guinness, bangers & mash, and Jameson! Where are you planning on going for St. Patrick's Day?
LOOK: Best Beers From Every State
To find the best beer in each state and Washington D.C., Stacker
analyzed January 2020 data from BeerAdvocate
, a website that gathers user scores for beer in real-time. BeerAdvocate makes its determinations by compiling consumer ratings for all 50 states and Washington D.C. and applying a weighted rank to each. The weighted rank pulls the beer toward the list's average based on the number of ratings it has and aims to allow lesser-known beers to increase in rank. Only beers with at least 10 rankings to be considered; we took it a step further to only include beers with at least 100 user rankings in our gallery. Keep reading to find out what the best beer is in each of the 50 states and Washington D.C.
More From KICK FM, #1 For New Country