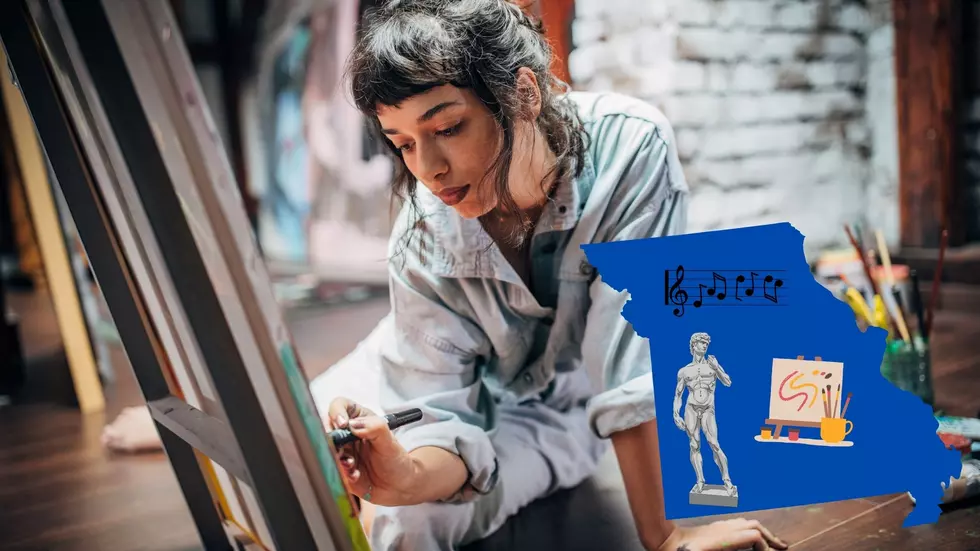 Which city in Missouri is the Best for Creative People?
Canva.com
If you are a creative person there are certain cities that will support you, and give you more opportunities to be creative, which city in Missouri is BEST for creative people?
According to the website workamajig.com, Columbia, Missouri is the best city in Missouri for creative people and the 41st best city in the country for creative people. On the site they say...
"... we compiled a list of every metropolitan city in the United States with a population over 100,000 people. We analyzed factors associated with creativity, such as the number of museums per capita, ​​the number of Cannes Lions Winners in 2022, the number of creative jobs in industries such as Marketing, Arts, and Design, the number of artists and musicians, as well as the number of film and music festivals per capita."
The best city in the country for creative people according to their data is Atlanta followed by Miami and Portland. Chicago comes in ranked 7th, meanwhile, the other major cities in Missouri ranked not so great with Kansas City at 74th, and St. Louis at 124th, to see the full list of rankings click here!
It makes sense to me that Columbia is ranked so high, other major college towns are high on this list too like Austin (Texas), Berkley (California), Boulder (Colorado), and Gainsville (Florida). The site lists that Columbia has 9 museums, as well as 2 major music festivals, and 2 film festivals as well. I will say that what is not shocking to me is that the state with the most towns high on this list is California.
LOOK: Here's where people in every state are moving to most
More From KICK FM, #1 For New Country