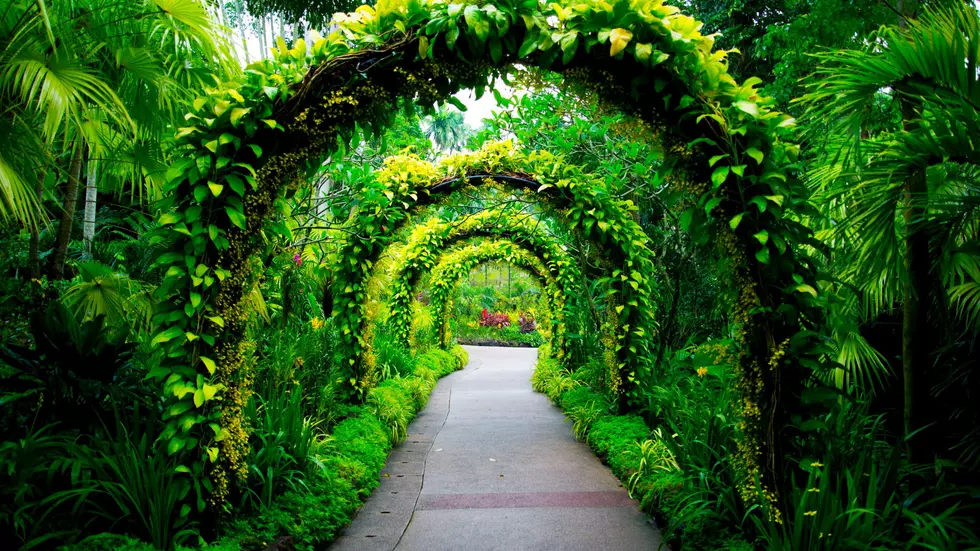 What is the #1 Cheap Fun Thing to do in all of Missouri?
Canva.com
There are plenty of fun things to do in the Show-Me State of Missouri that cost a lot of money *cough Silver Dollar City *cough. But one website set out to rank the top fun things to do in Missouri that are cheap, and they put together a great list.
The most fun and cheap thing to do in Missouri is to go to the Missouri Botanical Gardens according to the travel website thegetaway.com. They released a list called Cheap, Fun Things to Do in Missouri and the Botanical Gardens were right at the top. In talking about why the Botanical Gardens top the list they say...
"Since its founding in the middle of the 19th Century, the Missouri Botanical Garden is America's oldest botanical garden that's still in operation. Covering almost 80 acres of land, this awe-inspiring St. Louis landmark has dozens of sections for you to admire."
But the cheap fun doesn't stop there! The other things on this list include the City Museum in St. Louis, the Castle Ruins at Ha Ha Tonka State Park, and Camping at Elephant Rock State Park, to read through all of the items on the list just click here!
Might I suggest that this list is missing something...? You have to include a day in Hannibal at Mark Twain's Boyhood home! That should 10000% be on this list, spending a day in Hannibal will cost you less than tickets for a family to all go through the City Museum. I have been to the Botanical Gardens and it is spectacular, but Hannibal should have made the list, do you agree?
LOOK: Things from the year you were born that don't exist anymore
The iconic (and at times silly) toys, technologies, and electronics have been usurped since their grand entrance, either by advances in technology or breakthroughs in common sense.
See how many things on this list
trigger childhood memories—and which ones were here and gone so fast you missed them entirely.
More From KICK FM, #1 For New Country