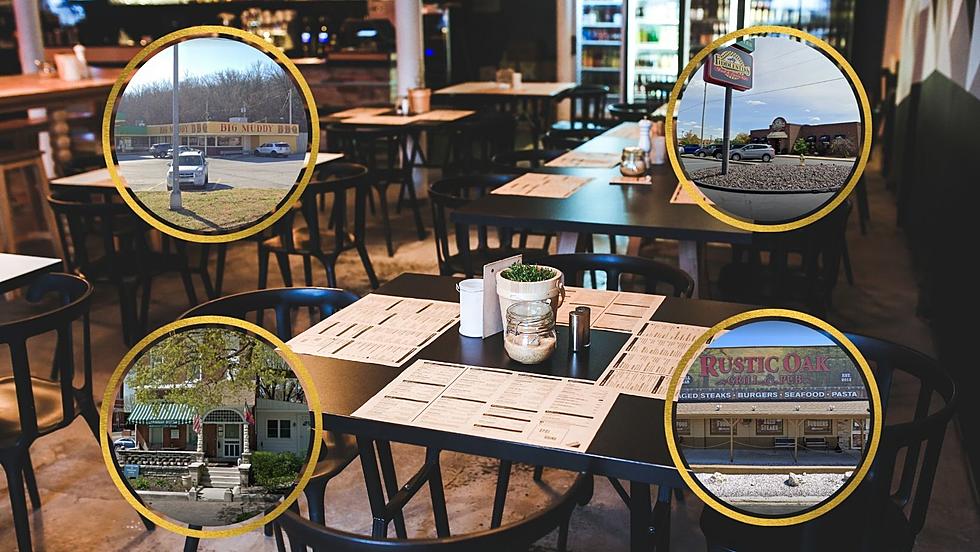 Top 10 Hannibal, Missouri Area Restaurants According to Yelp
Google Maps Street View/Canva
We all have our own opinion about the best places to eat. One of the go-to places online is Yelp. Who do they think the best restaurants are in the Hannibal, Missouri area? Let's find out.
Please note a few things. #1. These are rankings ACCORDING TO YELP and not necessarily me or us. #2. Don't shoot the messenger. #3. I don't understand or necessarily agree with how Yelp ranks anything. How can a restaurant with more reviews and a higher average be ranked LOWER than some other place? I don't know. Ask Yelp.
It's also worth mentioning that you'll see some Palmyra eateries in this list because that's what Yelp does. Go figure.
With those disclaimers out of the way, here are the top 10 Hannibal, Missouri area restaurants according to Yelp.
7. Saints Avenue Steakhouse & Buffet
1. Fiddlestiks Food & Spirits Company
That's just the top 10, but feel free to check out the complete list on Yelp for yourself. I can definitely predict there will be many who very much disagree with where some of these fine establishments land on this list and which of those did not make the top 10 despite the fact that I know they are very popular.
It's another list online that claims to know what your favorite thing is. Is this one accurate or no?
Hannibal Estate with Swimming Pool and Movie Theater
An Almost 3 Million Dollar Log Cabin in Missouri's Lake of the Ozarks
More From KICK FM, #1 For New Country