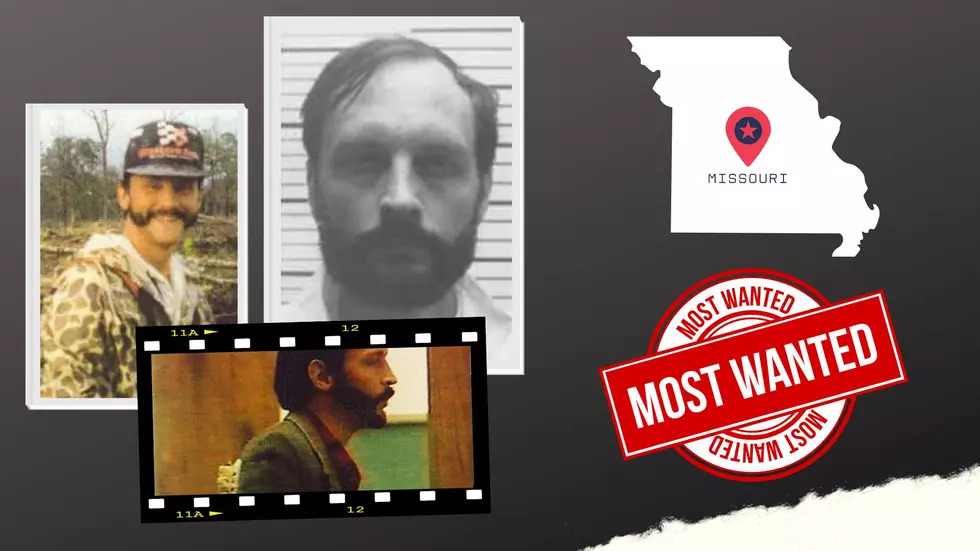 This Man Has Been on FBI & Missouri's Most Wanted List 28 Years
FBI.gov/Missouri Highway Patrol/Canva
We're approaching the 28th anniversary of a heinous crime in Missouri. The man who allegedly is responsible is still at large and still on the FBI and Missouri's most wanted list.
The man in question is Timothy Coombs. He has several aliases including James Wilson, William Patterson, Cal Liberty and James Mason. He's wanted as a suspect for an attack in September of 1994 when he allegedly shot a Missouri Highway Patrol officer in his own home. The Missouri State Highway Patrol website says the patrolman's 12-year-old daughter was standing next to him at the time. The Missouri Highway Patrol tells the story of what they say happened:
TIMOTHY COOMBS, commonly known as JAMES WILSON or Cal Liberty, is wanted for First Degree Assault, Armed Criminal Action and Unlawful Flight to Avoid Prosecution. He is a suspect in the shooting of a Missouri State Highway Patrol Trooper, who was shot, sniper-style, through the kitchen window of his home. The Trooper's 12-year old daughter was standing near him when he was shot. A 762x39 caliber rifle was used in the assault. Warrants have been issued for Coombs' arrest in this assault. He may be armed with two pistols, one in the center of his back and one in a holster on his ankle. Coombs has worked as a tree planter for private contractors in National Forest areas. He has also worked as a paramedic and volunteer firefighter.
Timothy Coombs has been on the run for nearly 28 years now and is still at large. There is a $100,000 reward being offered by the FBI for information leading to the arrest of Mr. Coombs. If you have any information or think you've seen this man, you can contact the Missouri Highway Patrol at (417) 895-6868 and/or a local FBI office.
Here are 3 pictures shared by the FBI of Timothy Coombs.
See Inside a Hidden Missouri Cabin that Has Epic Night Sky Views
Someone Turned this Old Missouri Gas Station into a Place to Stay
More From KICK FM, #1 For New Country