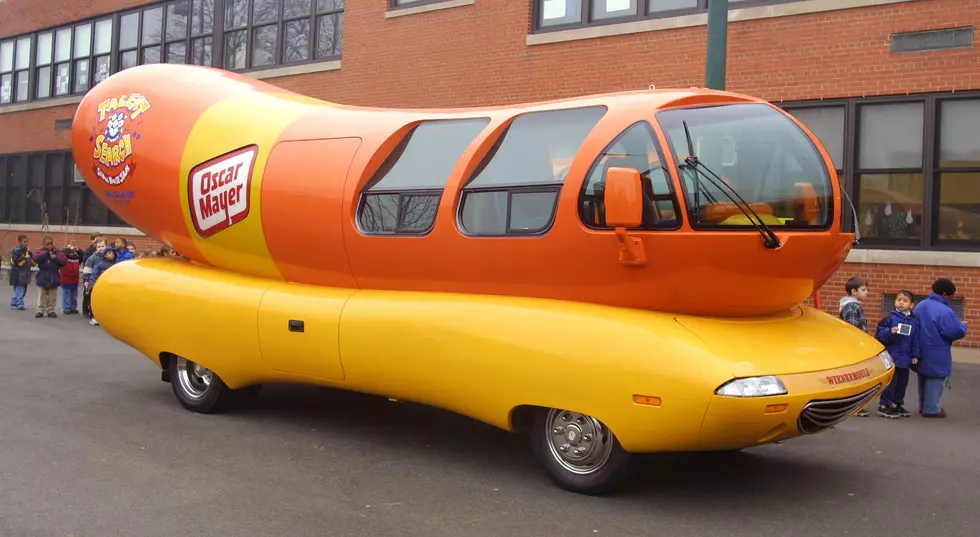 Think You Can Handle This Wiener? Then I've Got The Job For You
Getty Images
It's one of the most prestigious jobs in food based vehicle operation. It's the most recognizable vehicle on the planet. And you could drive it. That's right, Oscar Mayer is now hiring drivers for their world famous Wienermobile.
Hotdoggers, as they are called, are full time drivers for the Wienermobile, but don't think you're just gonna be sitting around on your buns all day. The requirements call for a college graduate with a degree in public relations, journalism, communications or broadcasting. So if you relish in next level marketing, this could be the job for you.
You're going to need an edge if you're gonna cut the mustard as their next driver. According to a recent piece on CNBC's Jay Leno's Garage, 1200 people applied for 12 open slots as Hotdoggers last year. Be creative with your application. Really catch their eye... like... onions, without the whole "making them cry" part. Unless it's with laughter.. I'm running out of jokes on this one, and I'm trying to spread them out so I'm not playing ketchup later on.
The job training process includes a two week Hotdogger High School so you can learn all about what it takes to drive that big 27 foot wiener around, as well as all the skills you'll need. The test about the wieners will be long and hard in the end, and they'll really be grilling you over everything you learned, but it'll be worth it.
For more information on how to apply, check out this job posting. A quick search on the internets shows that the salary is about $32K/yr, but with the job being 100% travel, on top of having your expenses paid, I'm sure you could save a bunch of that by not needing housing or utilities. Drop my stuff in storage, and hit the open road. Just me and my giant wiener. Showing it off around the country. That's the life. I'm pretty sure that's what Dave Dudley was singing about.
More From KICK FM, #1 For New Country