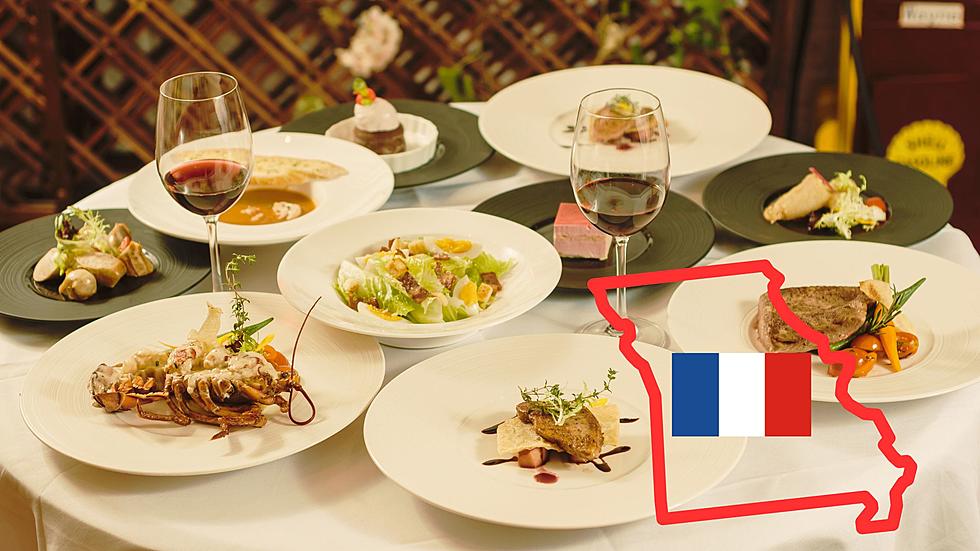 There is a French Restaurant in Missouri you need to try
Canva.com
Bonjour! If you are in need of something different from BBQ, Fried Ravioli, and Budweiser Beer, then you should check out this French Restaurant that is serving up authentic French cooking in the Show-Me State!
Missouri's Best 2023 named Le Fou Frog the best French restaurant in all of Missouri, and it is easy to see why. Le Fou Frog is an authentic French restaurant located in Kansas City, and it is a welcome break from burnt ends for the good people of Kansas City. What makes Le Fou Frog so special? On their website they say...
"Since 1996, Le Fou Frog has been a bit of France and New York City tucked away on the corner of 5th and Oak in Kansas City's River Market. Chef/Proprietor Mano Rafael and wife, Barbara, invite you to experience fresh and elegant food, soft lighting, cozy tables, charming servers and an atmosphere that is relaxing, fun and totally unpretentious. We invite you to "be our guest!""
So if you make the trip to Le Fou Frog what can you expect to munch on for dinner? The menu consists of items like the ESCARGOTS PROVENÇALES, the FOIE GRAS FRAIS, and the MÉDAILLONS DE PORC ENROBÉ DE BACON. To check out the full menu for yourself click here!
I want to try this place so badly! What a cool place to add to your list of places to go on your next trip to Kansas City, you can go from eating the world's best BBQ to eating French-cooked snails, ok I'll probably pass on the snails but the Pork and Bacon medallions sounds good!
From coast to coast: The 20 best regional fast-food chains to try
From burgers to subs and even creamy milkshakes, these tasty fast-food chains, compiled by
Stacker
, are a must-try on your next road trip.
More From KICK FM, #1 For New Country