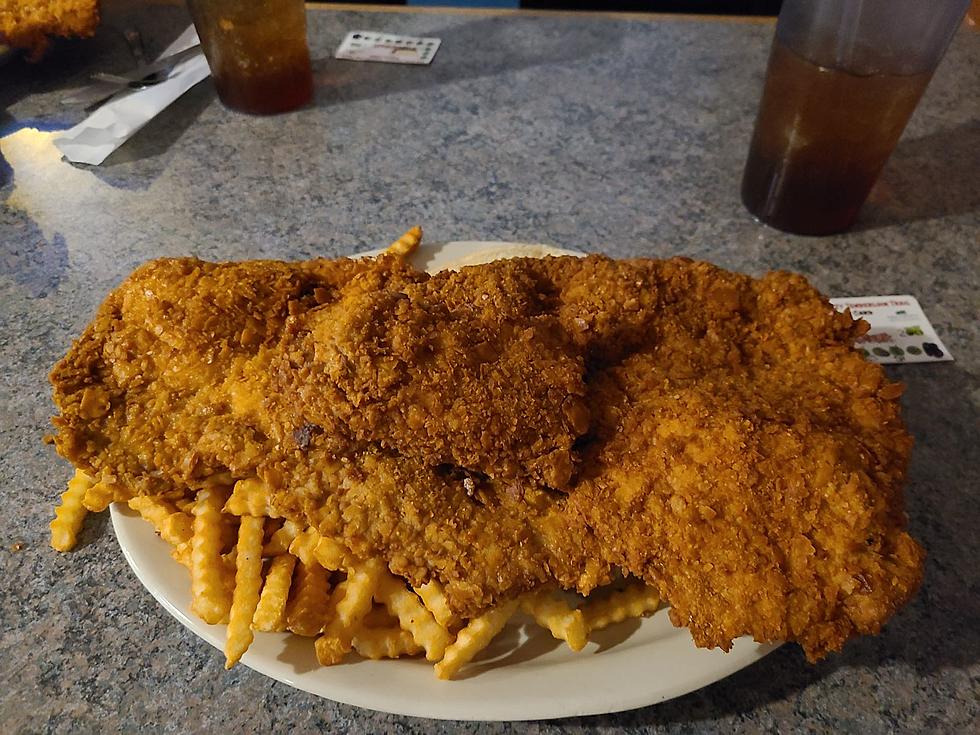 The End of the Pike Co IL Tenderloin Trail – Who's the Best?
TSM Photo
Here it is, folks - the moment you've all been waiting for.
If you've been asking yourself, "I wonder how the Pike County IL Trail of Tenderloins is going." here you go.
In our last report, we had covered seven of the eleven stops designated by the Pike County Chamber of Commerce on the Tenderloin Trail.
We made our last stop on the trail over the weekend, so here's the latest
The Copperhead - New Canton
You'll find these guys on Highway 96 south of New Canton. The Copperhead is legendary, in existence since the 1930s. They put out a pretty good tenderloin, too. Give it about a three-and-a-quarter.
Stagecoach Inn - Pleasant Hill
If you haven't been to Pleasant Hill before, you might want to enter their address in your GPS. A little hard to find, especially at night. But, once you get there, you'll get a huge tenderloin that I would give about a three-and-three-quarters. And, their mac and cheese is to die for.
Fat Boys - Pike Station
Just before you cross the bridge to go to Louisiana, you'll find Fat Boys. Among the biggest tenderloins we have seen. Give it a three-and-a-half.
Bainbridge Cafe - Barry
We saved this one for last, since it's the one with the reputation for the biggest and best tenderloins. And, they did not disappoint. I give it a four.
As far as I know, Karla and I are the first to hit all eleven stops on the Tenderloin Trail. We are waiting by our mailbox for our fabulous prizes.
If you're keeping score, my top five tenderloins, listed alphabetically are: Atlas Cafe, Bainbridge Cafe, Riverbank Bar, Rumors Have It and Stagecoach Inn.
The $6.2 Million Dollar Rocky Waters Winery in Hanover, Illinois
See How School Cafeteria Meals Have Changed Over the Past 100 Years
Using government and news reports,
Stacker
has traced the history of cafeteria meals from their inception to the present day, with data from news and government reports. Read on to see how various legal acts, food trends, and budget cuts have changed what kids are getting on their trays.
More From KICK FM, #1 For New Country