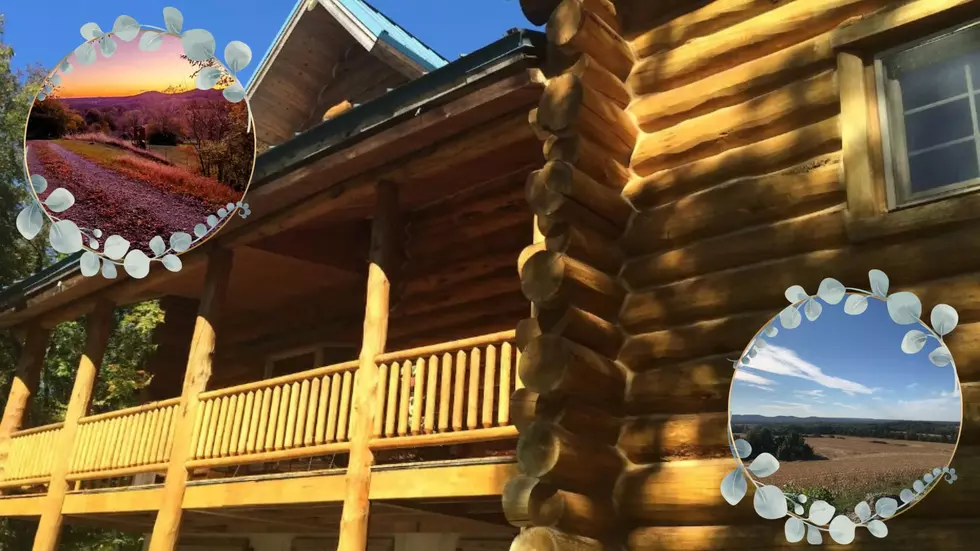 See Inside a Elsberry, Missouri Cabin Miles Away from Everything
Entire cabin hosted by Michele, Airbnb/Canva
Are you tired of civilization or just need to get away from it a little bit? If you are shaking your head yes, you need to see inside a cabin near Elsberry, Missouri that is miles away from everything else.
When I look at this Airbnb on a map, saying it's "near" Elsberry is a little misleading as that's the only way Airbnb knows how to refer to it. Literally, it's in the middle of nowhere and that's a good thing.
Take a look at the pics and see if the song "Take Me Home, Country Roads" comes to mind.
See Inside a Elsberry, Missouri Cabin Miles Away from Everything
Here's a snippet of how Michele the host describes it:
Need some peace and quiet time. This is the place to relax/enjoy...Enjoy a cup of coffee sitting on the deck taking in the beautiful scenery and just relaxing. Peaceful setting.
I'd bet that most don't know about this cabin since there's practically no chance you would drive by it since it's not really close to anything. That's a compliment, by the way.
Nightly cost as of this writing is $269 per night according to Airbnb which is understandable when you consider what you're getting.
This Monroe City Home Has its Own Fully-Stocked Lake & Paddleboat
See Inside a Missouri Mansion with 2 Massive Aquariums
More From KICK FM, #1 For New Country