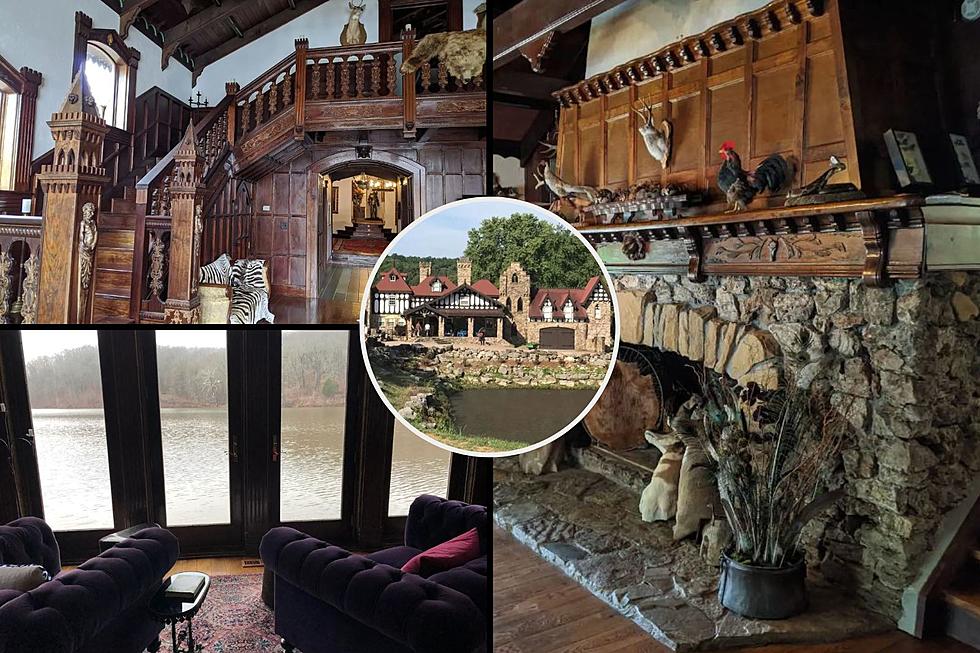 Yes! You Can Rent a Castle in Missouri and Live Like Royalty
Airbnb/hosted by Ruth/Canva
If you have always wanted to stay in a castle, but didn't think you could. Well, there is an Airbnb in Missouri that will not only let you stay in a castle but live like royalty for a while too.
Welcome to Twin Turret Farm & Castle located in Saint Mary, Missouri a "little" castle on the lake that provides fun, and animals, and gives you a feeling of what it's like to live like a king & queen.
It's a kitschy castle with a turret and lots of Old World charm, set on a 20 acre lake in a remote 100 acre spot in St. Genevieve County.
There is a trophy room, game room, plenty of bedrooms, extra beds to have a nice family reunion, lake paddleboats, a swimming dock, and an outfire area to just sit and take it all in. You will want to get a few people together to rent this castle it's over $1,000 a night but if you get enough people to stay you could make it really affordable.
Rent This Missouri Castle on the Lake
Now, all you would need is a professional chef, serving staff, and hand medians to take care of your everyday needs and you're all set.
This Missouri House is Hiding an Epic Train Set in the Attic
More From KICK FM, #1 For New Country