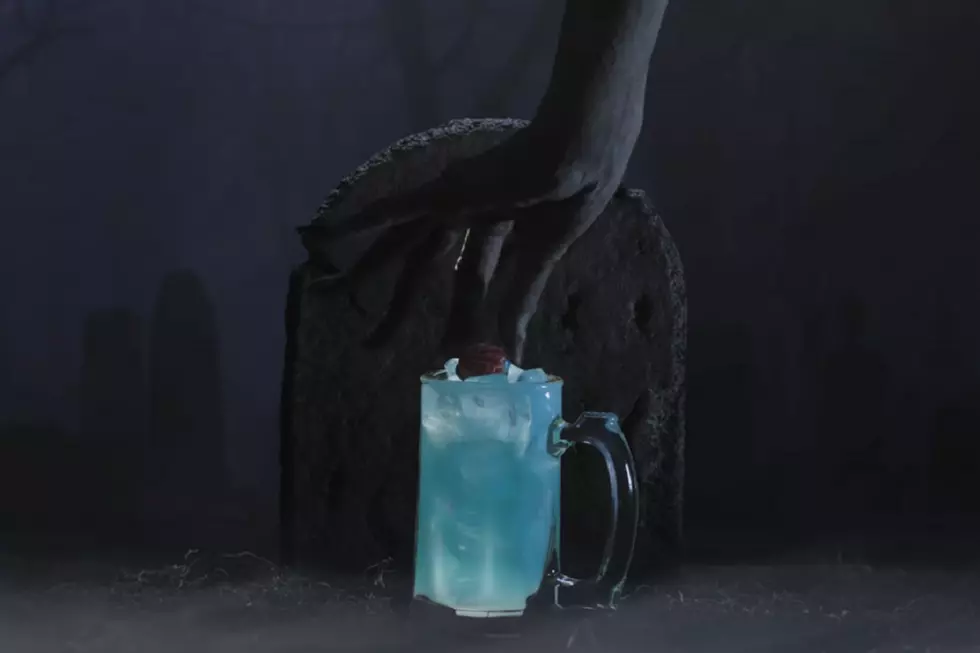 New Zombie Cocktail The Drink of the Month at Applebee's
Applebee's Grill & Bar via YouTube
A year ago when Applebee's started in with this whole "Dollar Drink Of The Month" thing, I thought it was just a one-off promotional stunt to get people to buy excess rail tequila. But it was extremely popular. Popular enough that they'd keep bringing it back again and again. Sticking close to the Dollarita forumula that worked so well, but occasionally switching it up to Bahama Mama's, Long Island Iced Teas and beer. But now they're going full blown Halloween with The Zombie.
It's a rum drink, mixed with pineapple, passion fruit, cherry, lime and garnished with a gummy brain. Rum, tropical flavors and called a zombie. It's as if this adult beverage was created specifically for me. Patrick Kirk, Applebee's VP of beverage innovation, aka my dream job, said in a press release, "We invite people to get into the spirit early by trying our Neighborhood Drink with an infectious taste. The only thing to fear this Halloween is missing out on this awesome drink."
So if you need me on my birthday, I'll be dropping major Washingtons on the Zombie. Like... I'll be down for the count before the end of lunch. Happy birthday to me!
More From KICK FM, #1 For New Country