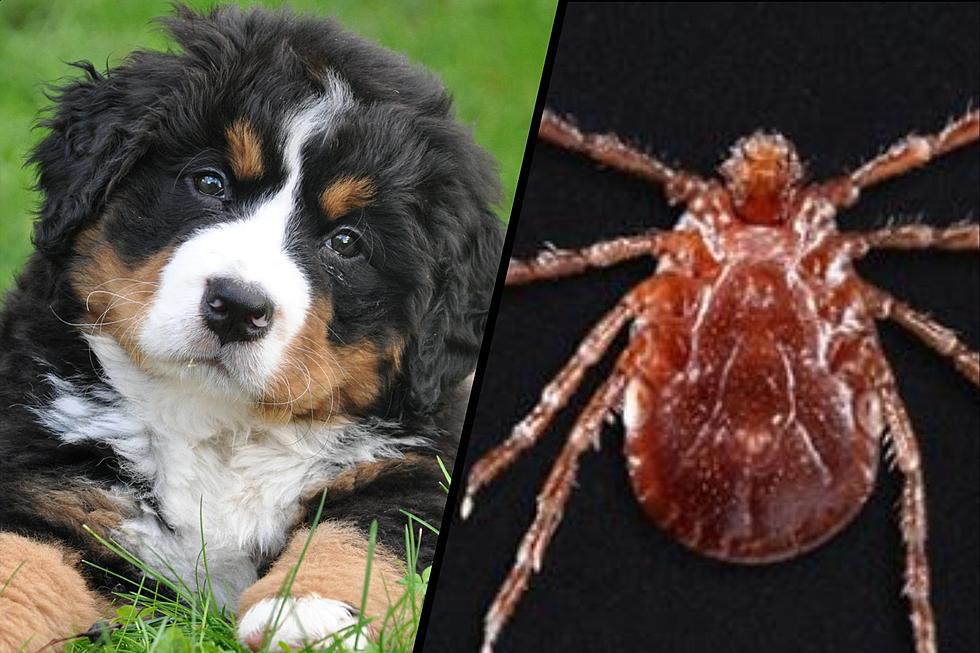 New Dangerous Tick Species Found in Missouri That Could Harm Pets
cdc.gov/Canva
Pets owners need to be aware of a new species of tick spotted in Missouri that can harm pets.
The tick is called the Asian Longhorn Tick and has slowly moved to the Show-Me State. It was first spotted in the U.S. in 2017 and according to onlyinyourstate.com is now in 18 states including Missouri just as of last year.
The CDC says that this type of tick can also affect livestock, wildlife, and people. These particular ticks have been known to lay up to 30,000 eggs and female ticks can reproduce without mating. Most of them are found in wooded areas, shrubs, and long grass, Research is still being done to find out what the long-term effect is with this particular tick species. If you do come into contact with one here's what the CDC says to do.
Remove the tick as soon as you can
If you can, save it in a jar or ziplock bag and bring it to your local Health Department
Contact your veterinarian
The best way to protect your animals from this new invasive tick is to make sure that they are taking their only flea and tick medicine, and check their fur & skin often especially if they are out in wooded areas. Also, remember,
Tick bites on dogs may be hard to detect. Signs of tickborne disease may not appear for 7-21 days or longer after a tick bite, so watch your dog closely for changes in behavior or appetite if you suspect that your pet has been bitten by a tick.
Just be careful when out and about, especially in heavily wooded areas, and always check your skin. I've had ticks before and I've pulled ticks off of my dogs neither if fun to remove, but having that preventative medicine for your pets will help them stay out of harm's way.
RANKED: Here Are the 63 Smartest Dog Breeds
Does your loyal pup's breed make the list? Read on to see if you'll be bragging to the neighbors about your dog's intellectual prowess the next time you take your fur baby out for a walk. Don't worry: Even if your dog's breed doesn't land on the list, that doesn't mean he's not a good boy--some traits simply can't be measured.
LOOK: The least obedient dog breeds
More From KICK FM, #1 For New Country