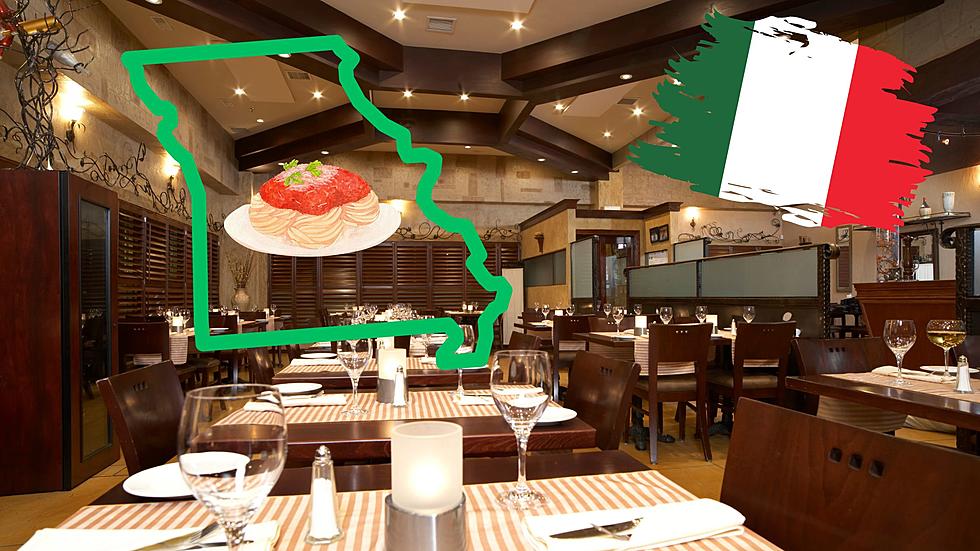 Missouri's Top Italian Restaurant is NOT in St. Louis
Canva.com
While St. Louis is home to one of the great Italian neighborhoods in the entire United States, it is not home to the Best Italian Restaurant in the Show-Me State. So where is it?
According to 24/7 Wall St, the best Italian Restaurant in Missouri is nonother than Lidia's in Kansas City. How did they determine the best of the best in the Show-Me State? On their site they say...
"...National Geographic reported several years ago that about 100,000 of the nation's 800,000 or so eating places served Italian food of one kind or another. To determine the best Italian restaurant in every state, 24/7 Tempo reviewed and extrapolated from lists and rankings on numerous food and general interest sites, including Eater, Yelp, The Daily Meal, Fodors, and Gayot, as well as a wide range of regional and city-specific sites."
To see the list of the best Italian Restaurants in every state click here!
Full disclosure, I have never been to Lidia's, so what makes Lidia's in Kansas City the best in Missouri? It is in a historic building and location in Kansas City, and the menu is everything you could dream of and more from an Italian Restaurant. The menu consists of items like Lidia's Pasta Tasting Trio where you can get unlimited samplings of the chef's daily pastas, the Gnocci, Pollo al Limon (which is a delicious sounding chicken with lemon), and the Brasato which is a boneless beef short rib. To see the full menu for yourself and learn more about the legendary Lidia's in Kansas City click here!
LOOK: Here are copycat recipes from 20 of the most popular fast food restaurants in America
More From KICK FM, #1 For New Country