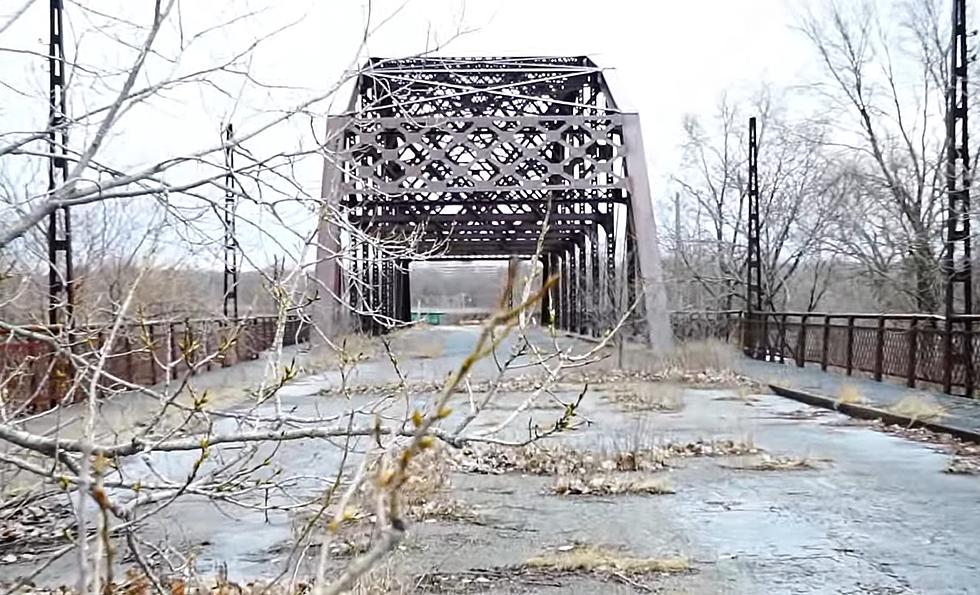 Missouri Bridge Abandoned for 40 Years Was Once Part of Route 66
Explore Abandoned Places With TattooTonyAlton via YouTube
I know it sounds weird to apply emotions to inanimate objects, but this bridge just oozes sadness. It's an abandoned Missouri bridge that once was a part of the legendary Route 66.
This is the MacArthur Bridge which traverses the area near East St. Louis. Some "urbex" explorers shared what remains of this old bridge that's been out of service for 40 years now. Here's some backstory:
Explore this Abandoned Bridge Deck, Built in St. Louis, Missouri in 1917. Once part of route 66 carrying traveler's into Missouri. This double decker monster historic bridge carried both rail and car traffic. The vehicle portion was closed in 1981.
Some will remember this bridge from trips to and from the old Checkerdome.
Legend has it that before it was taken out of service, you could feel the bridge shake when trains were near.
The comments on YouTube have been both nostalgic and cautionary. I had the same thoughts that this guy had while watching:
Adam K -"Takes a lot of guts and hard work to produce this. Strong courage to venture out into East Saint Louis, IL. . .a town more dangerous than Chicago!"
Art Johnson - "I grew up in St. Louis and when I was in 8th grade ( 1961 ) I could look out the window of the (third floor, high floors) and watch the barges go up and down the river. I was just starting my what would be an adventurous life that I realized that land over on the other side of the river was another state, Illinois. I thought wow I could ride my bide to another state"
Even if it were operational somehow, this is not a bridge you'd want to cross. It's a dangerous area even if you're in a vehicle. But, thanks to these explorers it's a somber look back at a bridge that used to be a vital part of cross-state transportation.
The St. Louis Kraus House Designed by Frank Lloyd Wright
18 Long-Lost Tri-State Businesses We'd Like To See Revived
What long-lost Tri-States stores and restaurants do you long to see return?
More From KICK FM, #1 For New Country