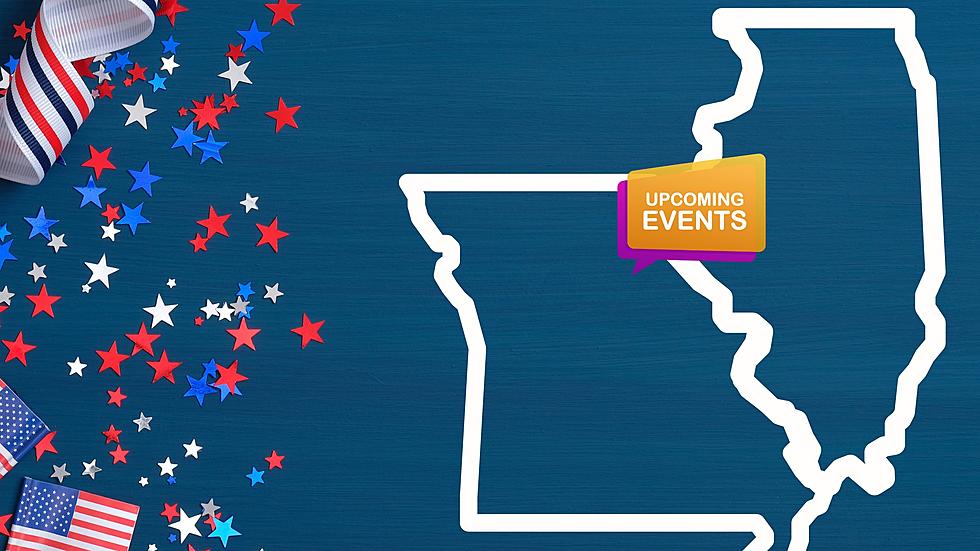 Memorial Day Weekend Events in the Tri-States
Canva.com
Twain on Main kicks off in Hannibal this weekend BUT it isn't the only thing happening locally this Memorial Day Holiday, here is a complete list of events to keep you busy over the 3 day weekend in the Tri-States.
We want to make sure you have a chance to get out and have fun in the Tri-States this Memorial Day weekend so here is a list of all the events that we know of happening this weekend. If you don't see your event on this list, it's probably because we don't know about it! So send us a message and we will add it to the list!
Twain on Main in Hannibal on May 27th and 28th.
Bingo!  at Quincy Brewing Company on May 28th.
John Wood Community College Yard Sale on May 26th and 27th.
Open Reception: 100th Anniversary Exhibit at the Quincy Art Center on May 27th.
Summer Concert Series at On The Rail in Quincy on May 27th.
If you can't find something fun this weekend while celebrating Memorial Day, that is on you!
I will just add that we here at Townsquare Media Quincy/Hannibal want to wish everyone a happy and healthy Memorial Day Weekend, and we would like to make sure we give a special thank you to the men and women of the armed forces who paid the ultimate sacrifice to protect our freedoms here at home. Be safe this holiday weekend, don't drink and drive, and as always we thank you for listening to your local Townsquare Media station.
25 richest families in America
More From KICK FM, #1 For New Country