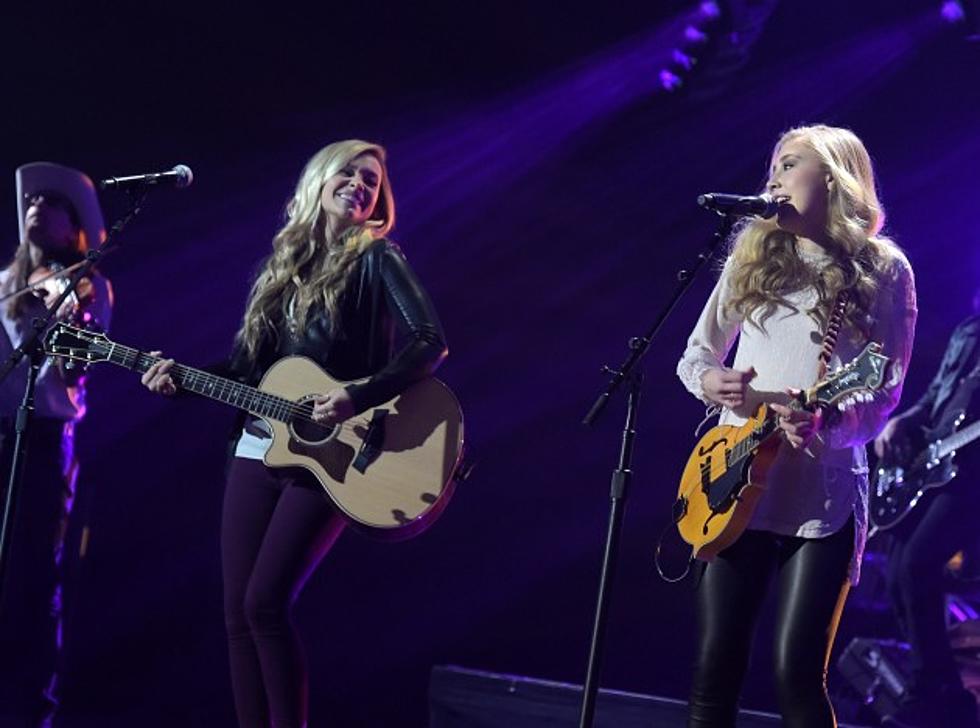 Maddie and Tae Performing at Boondocks in Springfield, Illinois
Kevin Winter, Getty Images
Hot, new country duo Maddie and Tae will be performing live at Boondocks Pub in Springfield, Illinois this November.
The two young ladies, Madison Marlow and Taylor Dye, will be on stage Thursday, November 5, with the show starting at 7:00 p.m. All tickets are general admission and cost $20 in advance. Tickets are available online.The show is open for all ages.
Maddie and Tae made their way onto the country charts for the first time in 2014 with their tongue in cheek hit "Girl In A Country Song." Their follow up single "Fly," is a top twenty hit and continues to move up the charts.
The "Girl In A Country Song" video was a nominee for video of the year at the CMT Awards.
More From KICK FM, #1 For New Country