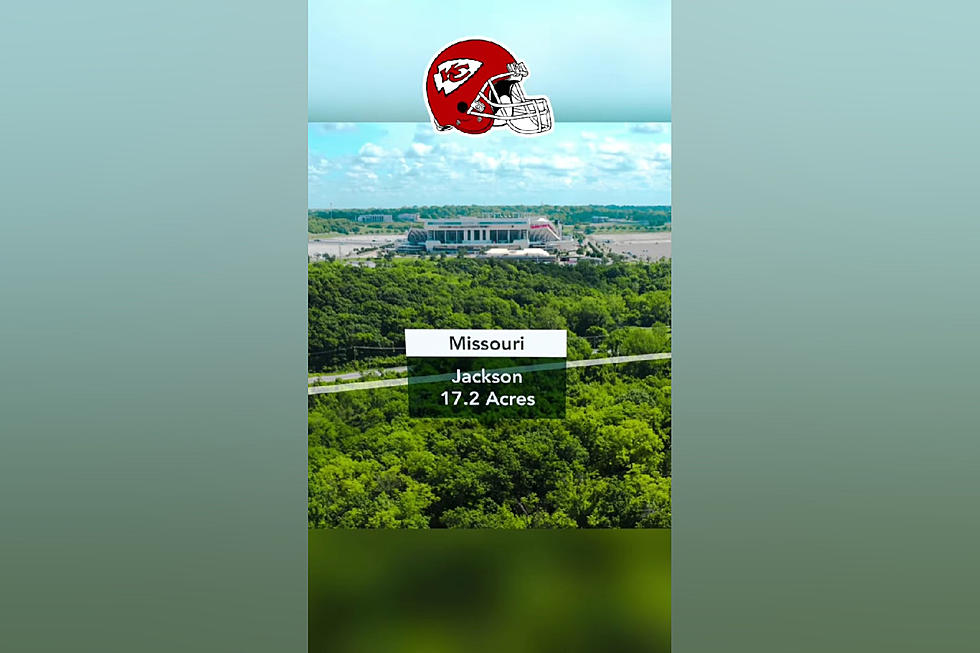 Love the Chiefs? Missouri Land Available Just South of Arrowhead
LANDiO via YouTube
In real estate, the mantra is location, location, location. If that's true and you happen to love the Kansas City Chiefs, you might be interested to know that there's land just south of Arrowhead Stadium.
A major land company Landio just shared this short but sweet video about 17.2 acres that is quite literally within earshot of Arrowhead Stadium.
This land is close enough to the stadium you might be able to convince Patrick Mahomes to stop by for snacks at halftime of home games. OK, probably not, but you get the idea.
The Landio website doesn't seem to have many details yet, but on YouTube they state the asking price is $199,997. This is just me dreaming, but I could see parking the RV I don't have yet on this property and having the ultimate Kansas City Chiefs tailgate party. Hey, a guy can dream, can't he?
I'm no real estate and/or land expert, but the thought of property this close to the home of the Kansas City Chiefs seems pretty epic to me. Make sure to follow Landio on YouTube for updates on this sweet area.
Pictures of Former St. Louis Cardinal Manager Mike Shildt's Condo
This Kansas City Mansion Has Underground Pools for Scuba Diving
More From KICK FM, #1 For New Country