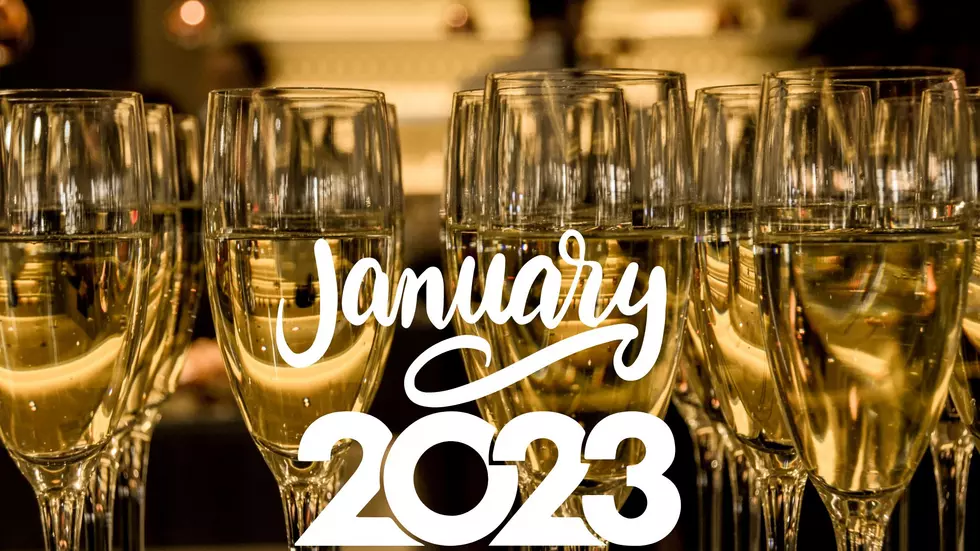 January Events in the Tri-State Area
Canva.com
If you are looking to shake off the Winter Blues and have some fun to start the New Year, check out this list of all the major events happening in the Tri-State area in January 2023!
Here is a list of the significant events that we could find during the month of January 2023. We want to include your event, so if you don't see your event on this list, send us a message with your event details and we will make sure to add it!
1/6 - Storytime at the Library at the Canton Public Library in Canton
1/7 - Personal Safety & Self-Defense Seminar - Kroc Center in Quincy
1/7 - Ice Cube Ride in Quincy
1/11 - Big River Swing Machine at State Street Theater in Quincy
1/14 - 2023 Wedding Expo: Quincy Area Bridal Magazine at the OLC in Quincy
1/19 - Dumb and Dumber Trivia at Quincy Brewing Company in Quincy
1/20 - WinterFest at the State Street Theater in Quincy
1/21 - QND Music Trivia in Quincy
1/21 - Music Trivia hosted by the Ursa Fire Dept in Ursa
1/28 - 39th Annual Chili Cookoff at Admiral Koontz Armory in Hannibal 
1/28 - High School Art Competition & Teen Takeover at the Quincy Art Center in Quincy
1/30 - Tickets on sale for Moana Jr. at Quincy Community Theatre in Quincy
These are just some of the events that we found that are happening in the Tre-State area over the next month. If you want your event added to the list send details to mark.hespen@townsquaremedia.com.
We here at Townsquare Media will be adding an event to this calendar very shortly, we can't announce all the details yet but we ask you to save the date January, 14th for what will be an incredible evening of fun for baseball fans across the Tri-States.
LOOK: Here's where people in every state are moving to most
More From KICK FM, #1 For New Country